How to Get the Most From Your Realtor
Posted by Alex Neir on Friday, April 26, 2013 at 3:26 PM
By Alex Neir / April 26, 2013
Comment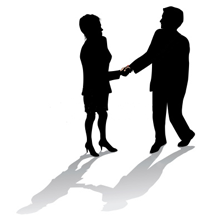 When it comes to buying and selling a home, arguably the most important decision is choosing which realtor to work with. Hiring an expert to purchase or sell such a large asset is always smart business. When it comes to hiring an agent, it is important to know how to get the most from your realtor. Once you have found a realtor that can cater to your needs, there are a few tips to keep in mind that will make this whole process easier.
In order to get the most from your realtor, be loyal. Realtors will work their hardest for you if they know that you are committed to them. Do not go to an open house, call "For Sale By Owner" listings, or respond to an ad and "forget" to mention that you are working with a realtor. The reason to hire a broker in the first place is because they have your best interests in mind and help you when it comes to getting the best price and getting an offer accepted, etc. If you seem disloyal to your realtor, they won't have incentive to work hard for you.
Select a Realtor with a personality that you click with. There are numerous negotiations that happen over the course of a real estate transaction. If you and your realtor aren't on the same page, it can be a struggle finding the most beneficial course of action. There is plenty to be concerned about during a real estate transaction. It is not helpful worrying about whether your realtor understands your point of view.
Know what you want. If you hire a realtor and have no idea what you want, you are bound be a little fusturated. To get the most from your realtor, give them a list of what you are looking for so that your realtor can quickly and efficiently find what you are looking for. Working with a buyer's agent is extremely beneficial, but only if your agent knows what you want.
Be sure to communicate. As amazing as some realtor may be, they are not mind readers. When you tour a home with your realtor, be sure to let them know what you did and did not like. That will save you time by weeding out the properties you won't like and focusing on the ones you do. This will not only allow you to get the most out of your realtor, but in a market this hot, you want to be one of the first tours in a house with potential. The only way to achieve this is to let your realtor know what you want in your dream home and what is a definite "no."
There are numerous bits of advice that will make your home buying or selling experience the best possible, but it all begins with your realtor. Often times, a realtor-client relationship can make or break a sale, so be sure to follow these tips to have a great experience!