First-Time Homebuyers in Denver: Common Regrets to Avoid
Posted by Alex Neir on Monday, January 23, 2017 at 9:00 PM
By Alex Neir / January 23, 2017
Comment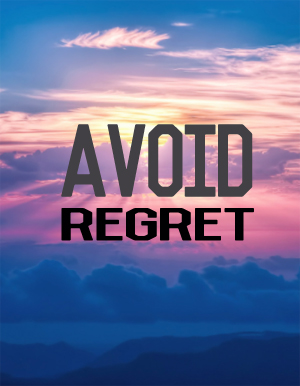 More than one in five first-time homebuyers report having at least one major regret with their purchase. We don't want first-time homebuyers in Denver to have to deal with the same dissatisfaction.
Buying a house can be a fun and rewarding experience without disappointment. The best way to avoid any big mistakes that end up costing you frustration or money down the line is to learn from the most common regrets of those who came before you.
Here's our list of the most common regrets of first-time homebuyers. Listen up, because avoiding these mistakes will go a long way to ensuring that your experience is everything you want it to be.
Common Regrets of First-Time Homebuyers in Denver
62 percent of first-timers report that they outgrew their home faster than they thought they would. These buyers wish they had done a better job of predicting the amount of space they would need as their families and assets grew.

40 percent say they ultimately feel they paid too much for their first home.

38 percent wish they had budgeted more accurately for the costs of maintaining a home. More than a third of first-time homebuyers say they underestimated all the little expenses that go into repairs and maintenance.

34 percent would search around and negotiate more to find a better mortgage rate if they could do it over again. Many feel they are paying too much. "We should have put more money down upfront" is another common regret that's highly related.

25 percent say they ended up not liking the surrounding neighborhood they moved into.
These are just a handful of the pitfalls that can spoil one of the biggest investments of your life. If you want to ensure a happy and successful experience as a first-time homebuyer in Denver, you should contact the Neir Team.
720.280.3004 or 720.935.4399 to get expert advice for first-time homebuyers!