First Time Home Buyer Now What
Posted by Alex Neir on Thursday, May 23, 2013 at 12:22 PM
By Alex Neir / May 23, 2013
Comment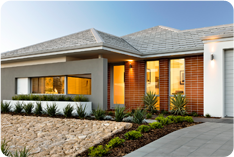 One of the greatest, and most terrifying, things in life is deciding to purchase your first home. There are so many things to consider, from location, to the number of bedrooms, bathrooms, square feet, and of course, the price. As a first time homebuyer, there are a hundred things you need to consider, but we are here to offer you some crucial home buying advice.
Many first time homebuyers feel some sense of entitlement, fueled by down-payment assistance programs aimed at these real estate novices. There are certain criteria that may qualify or disqualify you for this assistance and it is important to go into the buying process completely aware of what you are getting yourself into. For instance, you may think you know your household income, but did you know that if your 18-year-old son or daughter lives with you and has a job, their income must be included? This amount can tip you over the qualifying limit and suddenly, you are no longer eligible for assistance. There are must criteria you must fill, and if you fail to fulfill just one, you might not have as much help as you thought.
Aside from some government assistance in the form of down-payment programs, first time homebuyers still need to qualify for a mortgage. This means a steady income, decent credit, reputable employment, and some assets. You need to make sure that even before you start to look for a home, you are aware of what you can afford and do not set your sights too high. It is also important to talk to a seasoned and knowledgeable loan officer, one who can accurately tell you payment deadlines and taxes.
There are many things to keep in mind when it comes to purchasing your first home. This process is not easy, but it is key to understand as much as you can before you start, don't ignore crucial home buying advice, and of course, hire a real estate broker you can trust. Being a first time homebuyer can be a wonderful and fulfill opportunity, especially when you have done your research and locked down the home of your dreams!