East I-70 Improvement | Eliminating the Viaduct
Posted by Alex Neir on Wednesday, March 9, 2016 at 1:47 PM
By Alex Neir / March 9, 2016
Comment

The Interstate 70 viaduct that stretches from Washington St. to Colorado Blvd. is failing and the Colorado Department of Transportation has been researching alternatives since 2006.
On March 2, 2016 the final public review period closed. CDOT has a finalized environmental impact study and preferred alternative to the existing viaduct. The finalized plan calls for I-70 to be completely overhauled from I-25 to I-225.
The purpose of this article is to focus on the viaduct section between Brighton Blvd and Colorado Blvd. This project will have a large impact on the neighborhoods along the construction corridor, thus presenting an interesting opportunity for investment.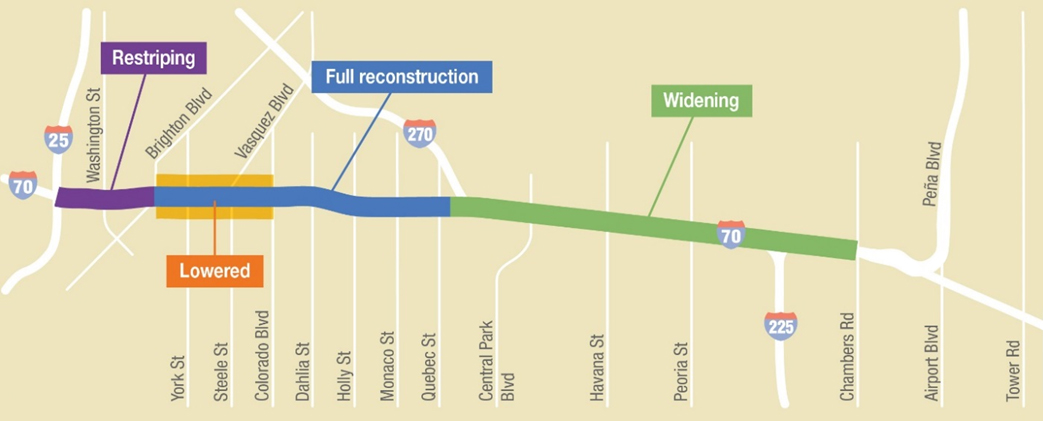 The finalized plan removes the viaduct from Brighton Blvd to Colorado Blvd and rebuilds I-70 below grade along this segment. This segment will add 3 lanes of traffic each direction with the addition of a 4th tolled express lane.

The most exciting part of this project is the new covered section of the segment that will stretch from Clayton to Columbine Street. This section is being referred to as Partial Cover Park and includes an urban landscape with the potential to include a park, playground, plaza and community garden.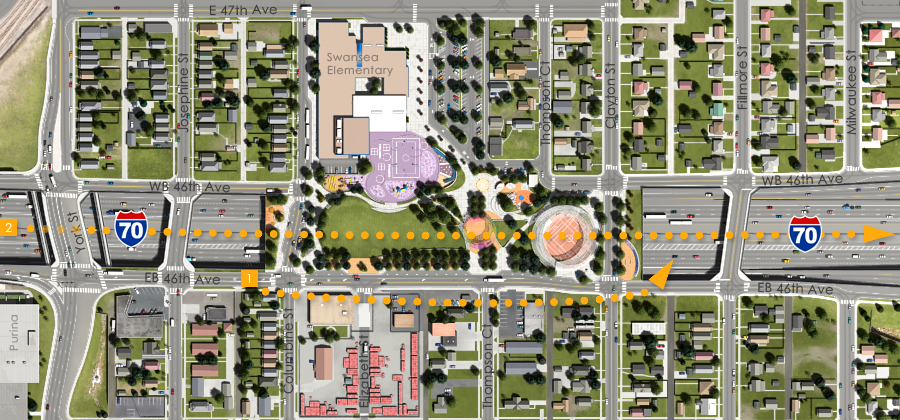 This addition will have a significant impact on the Swansea neighborhood. It's inevitable that this improvement will spark interest and investment in the area. The location is 1.4 miles from both the Colorado Blvd. and Blake St. light rail stations.
Phase I of the construction is set to begin in 2017 and run through 2022.
If you are interested in learning about investment opportunities in the area please contact Alex Neir – (720)935-4399.
All information and images courtesy of the Colorado Department of Transportation