The Dos and Don'ts For Selling Your Home in Denver
Posted by Alex Neir on Tuesday, February 26, 2013 at 2:12 PM
By Alex Neir / February 26, 2013
Comment
The Dos and Don'ts For Selling Your Home in Denver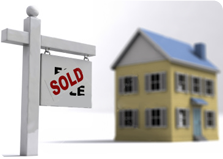 There is no doubt that selling your home in Denver can be a stressful and overwhelming time. From strangers walking through your personal space during showings to constantly trying to keep your home in top shape, the whole process is tiring. But in order to sell your home quickly and as stress-free as possible, there are a few Dos and Don'ts that all sellers should be consciously aware of.
The Dos:
By far the most important piece of advice that all homeowners should listen to when it comes to selling their home is hiring a licensed realtor. Many people think that they can price and sell their home on their own, but this could not be farther from the truth, especially in this volatile market. Using a licensed realtor substantially lowers the liability exposure for the home owner. The Colorado Real Estate Contract is 17 pages long and should be thoroughly explained by an expert broker to avoid unintended legal ramifications. A licensed realtor knows more about selling your home in Denver than anyone else. They know how to price it correctly; they have a huge sphere of connections and contacts that most non-realtors do not; and they have access to comparable homes in the area.
If your house is vacant, stage it! This will not only help with selling your home, but it will also take away a lot of the guess-work buyers go through when it comes to touring a vacant property. Staging generally creates a clean, open, and welcoming environment, and also portrays a "turnkey" feeling that most buyers want.
Thoroughly, or professionally, clean your house before and while it's on the market. Nothing will turn a buyer off more than a dirty home. It may seem like a hassle and constant maintenance, but when it come to selling your home in Denver, a clean and airy home will sell faster than a dingy, dirty one.
The Don'ts:
Never neglect the curb appeal of your home. The exterior of your home is the first thing a potential buyer sees and can make or break a deal. Strive to give a flawless first impression. That means mow your lawn, trim the hedges, or if you live in a high-rise Denver loft, make sure that your door is freshly painted. These small fix-its can make selling your home in Denver easier from the very beginning.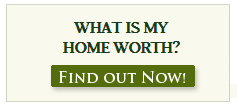 Do not ever make the assumption that the buyers will fix the small problems in your home. A leaky faucet, loose door handle or ripped screen may seem like no big deal to you, but to a buyer, it could mean a deal breaker. Unless you are truly advertising your home as a "fixer upper", no buyer wants to move into a project. They want something that is well maintained: chipped molding or running toilets may equal more unwelcome surprises once the house closes.
And finally, do not cram all of your extra "junk" into any storage space you can find. Potential buyers love to investigate every nook and cranny of a property, and the last thing you want is to overload your closet until the door is opened and an avalanche cascades down on a buyer. Remember these dos and don'ts and selling your home in Denver will be a breeze!