More big development announced for Rino (River North) in Denver
Posted by Alex Neir on Friday, May 1, 2015 at 3:20 PM
By Alex Neir / May 1, 2015
Comment
The Rino or River North neighborhood of Denver is primed to undergo a significant metamorphosis over the next two to three years. Three substantial public improvement projects combined with another massive mixed use development from the folks at Industry Denver will improve the landscape of the neighborhood significantly.
The North Denver Cornerstone Collaborative, an initiative through the Mayor's office, has six redevelopment projects identified in a nearly 23-mile stretch connecting Union Station to Denver International Airport named the Corridor of Opportunity. Within the Corridor of Opportunity there are 3 redevelopment projects that will impact Rino directly; The RTD Station development at 38th and Blake, The Rino pedestrian bridge at 36th Street and the Brighton Blvd Corridor Redevelopment. Additionally, the inventors and pioneers of the "collaborative working ecosystem", Jason Winkler, Ellen Winkler together with partner Sean Campbell, have announced Stride Denver at 38th and Walnut.
"Denver is taking bold steps to re-create a connected and sustainable community that will drive job creation and growth on a globally competitive scale." - Mayor Michael B. Hancock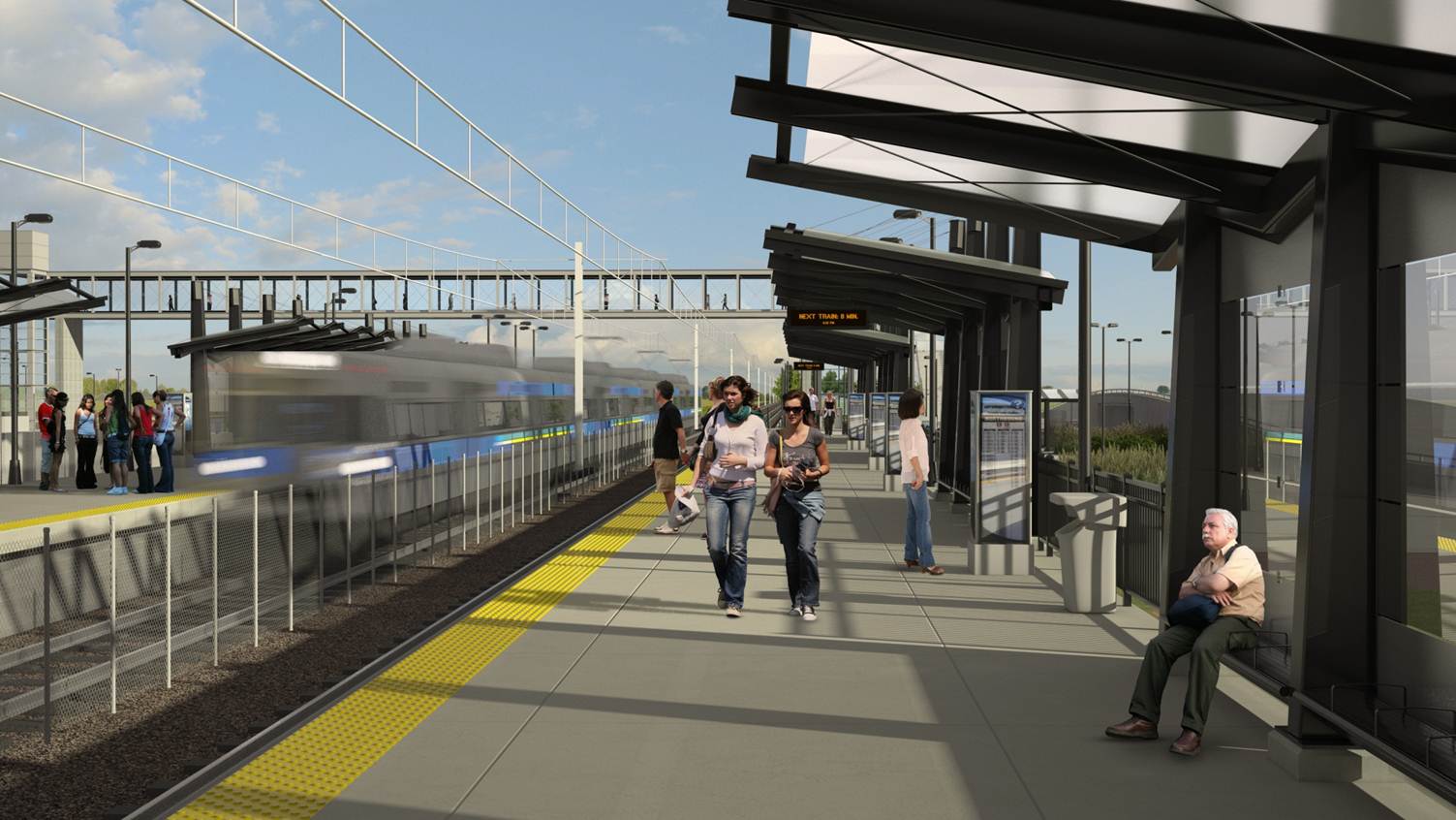 The FasTracks initiative through RTD is bringing light rail via the East Rail Line to the Rino neighborhood in 2016. The 38th and Blake station will offer commuter access to Union Station and Denver International Airport with eventual connection to the Central Corridor Line and a direct link to the convention center.
A new pedestrian and bike bridge is planned to stretch between Blake and Wazee Street at 26th. and will provide access to Brighton Blvd from Blake Street.

The Brighton Blvd Corridor Redevelopment will bring infrastructure improvements to Brighton Boulevard transforming the street from a neglected back door into a prominent gateway to the city. Critical improvements include but are not limited to the following:
Widened pedestrian sidewalks
Bike lane
Streetscape including foliage and lighting
On street parking
Please also see: Brighton Blvd Improvement Update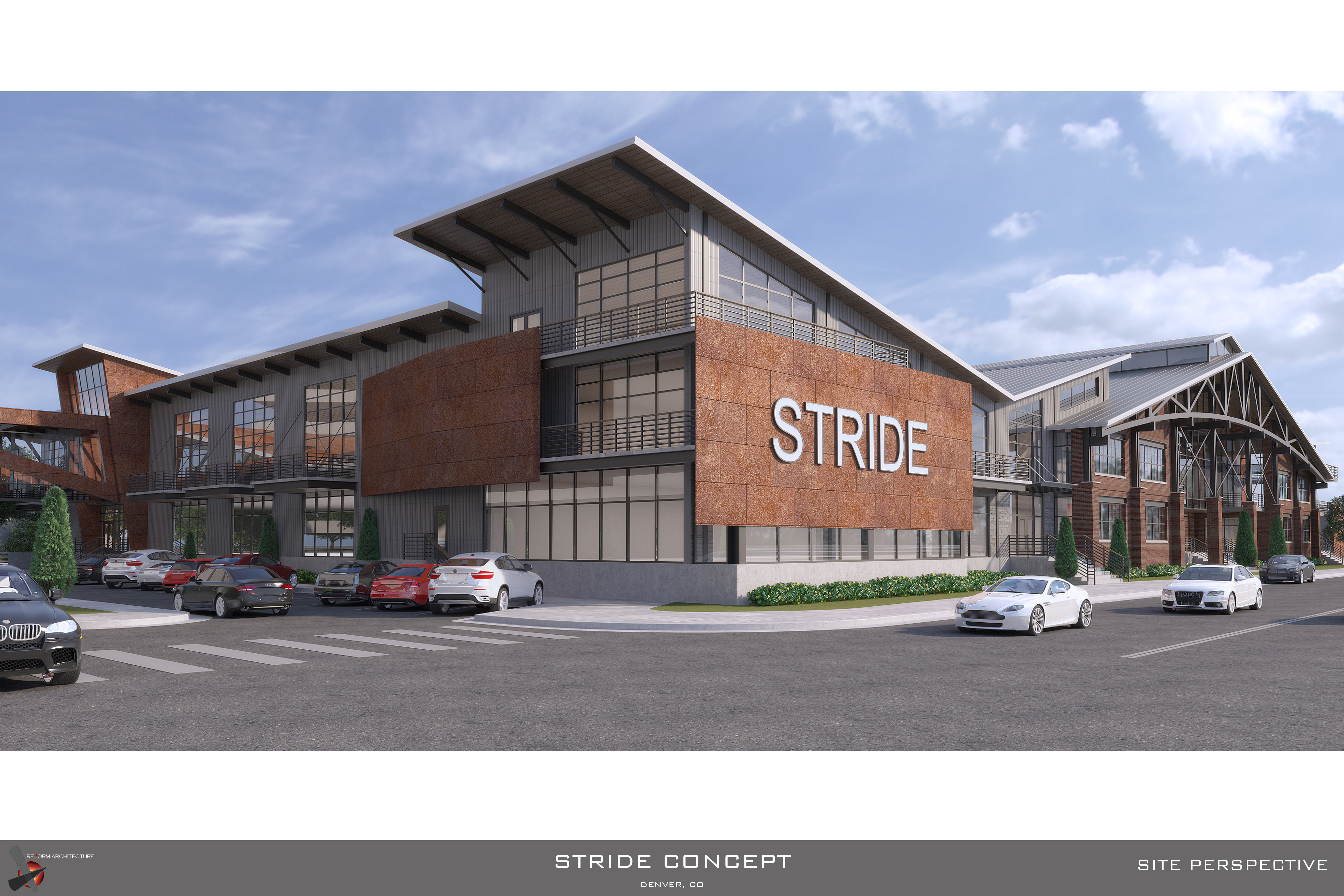 Stride Denver has been announced by Industry creators, Jason and Ellen Winkler along with Sean Campbell and includes a 10+ acre development spanning multiple phases that includes office, residential, hospitality, restaurant and retail use. Stride Denver is a continuation of Industry Denver's "collaborative office ecosystem" concept; Like-minded firms, primarily from the tech and creative industries, cohabitate, sharing office resources in a collaborative environment fostering creativity and growth. The concept has been wildly successful originating at Battery 621 in 2009 through the minds of Mike Arzt, Frank Phillips, Jason Winkler and Ellen Winkler. The concept has gained further traction with the INDUSTRY Denver location.
In addition to Stride Denver, the Urban Land Conservatory (ULC) has announced their transit oriented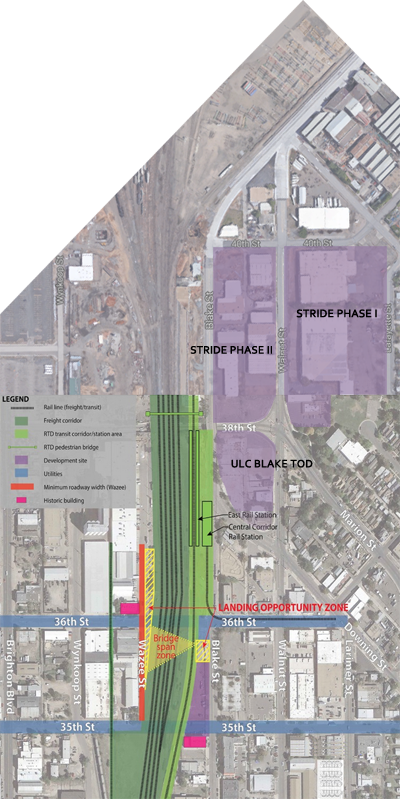 development (TOD) at 38th and Blake next to the Blake Street station. They have partnered with Medici Communities / Denver Housing Authority to complete a mixed use project consisting of affordable and market rate housing along with office and retail space. The partnership also produced the Evan Station Lofts which opened in 2013.
As with many other neighborhoods in Denver, the Rino neighborhood is changing dramatically and property values are likely to continue to climb. If you would like help determining if this neighborhood is a good fit for your real estate plans, please don't hesitate to contact The Neir Team. (720)935-4399, [email protected]