Denver's Best Rooftops: Where Are They?
Posted by Alex Neir on Wednesday, May 2, 2018 at 12:14 PM
By Alex Neir / May 2, 2018
Comment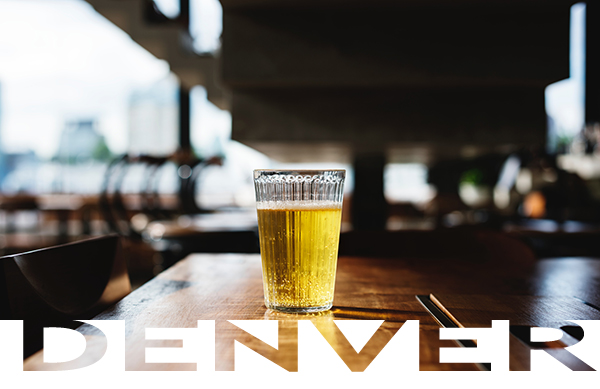 Rain. Flowers. Baseball. These are all great signs of spring, but for us, the best one is the start of patio season. Better still are rooftop patios. Get your spring on by visiting our top picks for Denver's best rooftops.
El Five, 2930 Umatilla St.
Breathtaking views are what you will find at El Five. The downtown skyline sprawls before you with views of the Highlands to the west. It is one Denver's best rooftops at sunset and when it is dark in the summer, the lights from Elitch's decorate the sky.
El Five also has indoor seating with floor to ceiling windows that offer the same magnificent views – perfect for those nights with spring showers. Inside you'll also enjoy the open kitchen and the artwork.
Tapas de Gibraltar is the food focus at this one of Denver's best rooftops, brought to you by Edible Beat, who also developed the Linger and Root Down concepts. In addition to old and new school tapas and paella, El Five has interesting signature drinks to try such as The Zombie with three rums, lime, falernum, passion fruit and absinthe. Limit two on this one!
Of note: El Five is only open at night so it is not a spot for weekend day relaxing.
54Thirty Rooftop, 1475 California Street
Even though 54Thirty Rooftop is new on the scene (it opened in April), it is already one of Denver's best rooftops. It is actually above the Mile High City sitting at 5,430 feet up.
The mixologists here came up with a great cocktail: the #Thatviewthough. It has vodka, chamomile tea syrup, lemon, princess yum yum! The nonalcoholic blackberry lemonade is also delish.
On Thursdays, 54Thirty Rooftop is one of Denver's best rooftops for music with the Elevated Beats DJ Series.
54Thirty is a great daytime place too, opening at 3 p.m. on weekdays and weekends at 1 p.m.
Linger, 2030 W 30th Ave.
Although the name derives from the property formerly housing the Olinger mortuary with a sign iconic to all those in northwest Denver, Linger is such a fitting name for this one of Denver's best rooftops.
In addition to its rooftop, another great thing about Linger is its happy hour. Monday through Friday from 4 p.m. to 6:30 p.m. Linger offers $5 beers and eats such as lemongrass pork pot stickers. Wine and cocktails are offered at $6 during happy hour. We appreciate this happy hour going until 6:30 p.m. as most end at 6 p.m. A lot of times you need that extra half hour to finish work and actually relax on one of Denver's best rooftops.
And don't miss brunch. Linger offers bottomless mimosas, smoothies and a good selection of sweet and savory. Vegan and gluten-free are available on request so there is something for everyone. Brunch is served Saturday and Sunday from 10 a.m. until 2:30 p.m.
Ignite Kitchen + Cocktails, 2124 Larimer St.
Ignite Kitchen + Cocktails is one of Denver's best rooftops because it offers a great view and heartier fare when you are looking for something more than small plates. This is the rooftop for burgers and cheesesteaks. There are also some great salads if you're looking for something lighter.
Like Linger, they have a happy hour and weekend brunch. Happy hour cocktails include the classics: an old-fashioned and the Moscow mule – both for $5. There is also a nice selection of snacks on the happy hour menu.
Tavern Lodo, 1949 Market St.
You gotta give it up to this original. While new places have joined Denver's best rooftops, the Tavern Lodo holds its own. This is the spot after taking in a Rockies game. And if you don't have tickets… watch the big game on the projection TVs at the Tavern while still feeling part of the action.
Although they are not called such, the Tavern Lodo's signature drinks are the fun frozen slushies available on this one of Denver's best rooftops.
When it comes to specials, the Tavern is the place. There is a two-for-one happy hour and this one goes until 7 p.m.! There is a ladies' night on Tuesdays. Kids eat free during Saturday and Sunday brunch and there are other special offers during the weekend too. Cheers!