Denver's Best Patio's to Visit Before Fall 2019
Posted by Neir Team on Thursday, August 15, 2019 at 8:52 AM
By Neir Team / August 15, 2019
Comment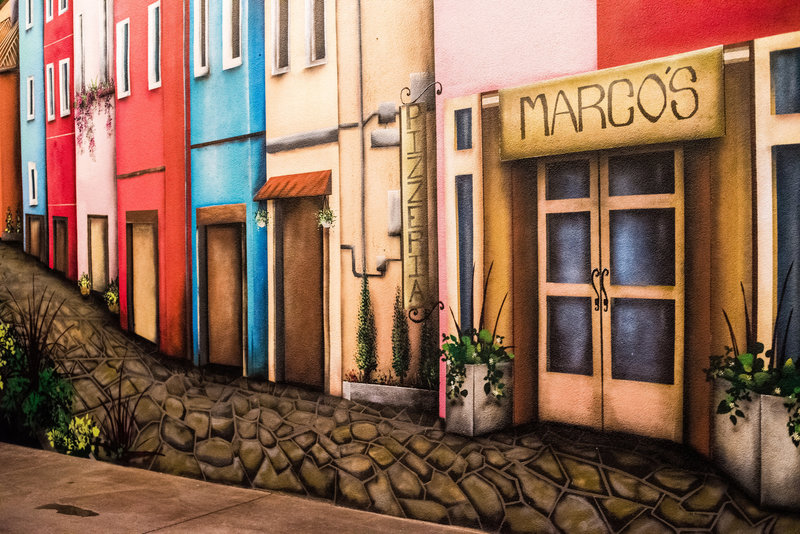 Photo Source: Maros Coal Fired
If you haven't had your full dose of patio time this summer, there is still time! Here is "The Neir Team's Guide to Patio Dining in Denver," providing ideas for whatever patio type you are seeking. While patio season and outdoor dining can go well into October – or even later – take advantage of the great weather now! You might find a favorite outdoor Denver patio that you want to visit every day until the snow comes to stay!
FUNKY FUN
Marcos Coal Fired
With the breathtaking mural that surround its rooftop patio, eating al fresco at Marco's Coal Fired Pizza sweeps you away to a little Italian town. The mural detail and vibrant colors give you so much to soak in that you may not notice when your food is delivered!
Woodie Fisher
So, to be honest Woodie Fisher has a small patio and the patio itself may not be all the special. What we love about it is sitting outside marveling at the juxtaposition between this beautiful historic building and the new hi-rises that surround it. (We admit it: we are architecture geeks.) Woodie Fisher is a revival of one of Denver's first firehouses dating back to 1881. And, because it is housed in an old fire station, the interior has incredibly high ceilings and large windows in the garage doors give the space a patio feeling even when sitting inside.
ZEN PATIOS
Vital Root
We can't think of any other way to describe the atmosphere at Vital Root besides serene. With built-in shade, you can relax without an umbrella. And, this patio has heaters outside to help extend patio season. An awesome happy hour with food starting at $3 and drinks at $5 makes the Vital Root patio even better. And if you are vegetarian, this is THE patio for you!
Domo
Eating outside at Domo is more like eating in a Japanese Garden, because you actually are! Once you are seated you won't believe you are practically in the heart of downtown Denver. Beyond the beauty, Domo's flavorful Japanese flair further enhances the experience. It has been named a top restaurant by Zagat's, 5280 and Westword.
ROOFTOP
54Thirty Rooftop
54Thirty's name hints at what makes its patio great -- it is higher than the Mile High City sitting at 5,430 feet up! As such, their signature cocktail is the aptly named #Thatviewthough. It is vodka, chamomile tea syrup, lemon, princess yum yum! Oh, did we mention the view?
El Five
Breathtaking views are also abundant at El Five. The downtown skyline sprawls before you with views of the Highlands to the west. It is one Denver's best rooftops at sunset and when it is dark in the summer, the lights from Elitch Gardens decorate the sky. El Five also has indoor seating with floor to ceiling windows that offer the same magnificent views, so this is another spot for "patio dining" when you are actually inside!
OLDIES BUT GOODIES
Linger
While Linger has opened in the past 10 years, it is really one of the pioneers of rooftop dining in Denver and most definitely in the LoHi neighborhood. And having nearly a decade under its belt is an accomplishment for any independent restaurant. They deserve this for being a great place to see the city from above, socialize and enjoy great food. That's why people are starting to forget it is an old mortuary and rather just seeing it as a place to "linger."
Tavern Downtown
You gotta give it up to this original. While new places have joined Denver's best rooftops, the Tavern LoDo holds its own. This is where you need to be before and after a Rockies game. And if you don't have tickets… watch the big game on the projection TVs at the Tavern while still feeling part of the action. Although they are not called such, the Tavern Lodo's signature drinks are the fun frozen slushies available on this Denver's best rooftops classic.
There are so many great outdoor dining options in Denver, we could spend weeks writing this blog. As we have homes to sell and closings to attend, we'll have to end it here. If you have a favorite patio, please share!
Cheers,
Alex Neir, Stacy Neir and Laura Fuller
The Neir Team