Denver's Best Neighborhoods: Where to Live Now
Posted by Alex Neir on Thursday, April 19, 2018 at 1:44 PM
By Alex Neir / April 19, 2018
Comment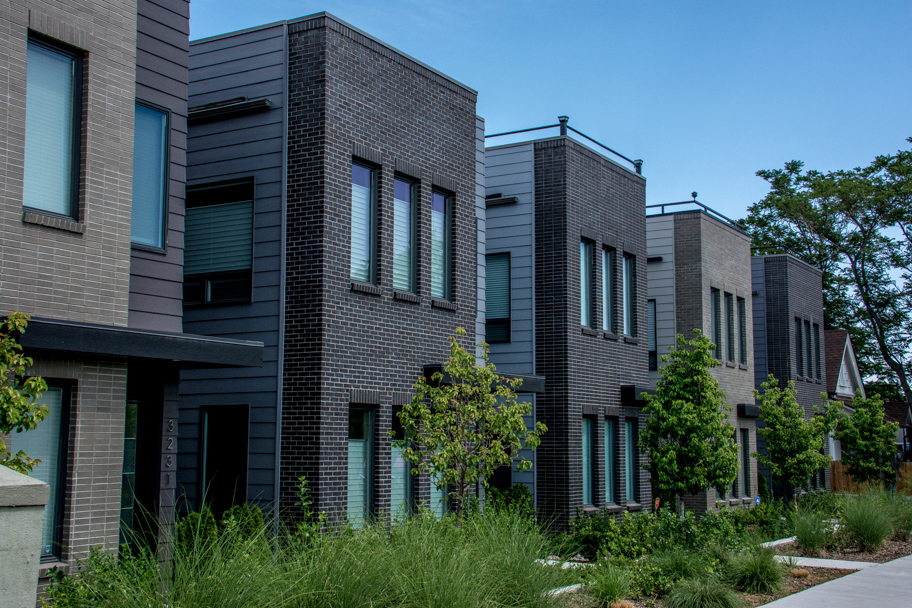 It's almost summer – the hottest season for real estate. As temperatures and inventory rise now is the time to consider which of Denver's best neighborhoods is right for you.
Berkeley
Much of northwest Denver is lumped together as "The Highlands," but the area is actually made up of several neighborhoods. Berkeley is just north of the Highland neighborhood and is bordered by Federal and Sheridan to the east and west and 38th Avenue and I-70 to the south and north.
We consider this one of Denver's best neighborhoods because of the wide variety of housing styles. You'll find ranches, bungalows, Victorians, and Tudors. Now, there is also a wide array of new housing including two-story single family homes and spacious duplexes, as well as pop tops.
Of course, to be one of Denver's best neighborhoods, you need great parks. That is well covered with Berkeley Lake Park and Rocky Mountain Lake Park. In addition to the open space and serenity, these parks include a recreation center, a charming library, and sizeable dog park.
For many though, what really makes Berkeley one of Denver's best neighborhoods is Tennyson – the old school "main street" of Berkeley. Get eats at Block and Larder and Firenze a Tavola, the fine dining Italian experience below the more casual Parisi. Shop small at independent bookstores, jewelry stores, and boutiques and enjoy great events like First Friday.
Don't forget the quick access to I-70 (just minutes from most of the neighborhood), which merges with I-25 in just a couple of miles. Berkeley certainly is one of Denver's best neighborhoods.
In mid-April, there were 32 homes with a median list price of $510,000.
Uptown
Want a high-rise condo or sprawling historic mansion? Both are available here, along with Denver Squares, Queen Annes and more. What is consistent about the Uptown neighborhood is that no matter where you are, you feel a buzz of activity around this one of Denver's best neighborhoods.
In Uptown, you'll never go hungry thanks to "Restaurant Row" on 17th Avenue. Patios are a trademark of the area where it fun to sit outside to people watch and enjoy Colorado's (mostly) great weather. Restaurants range from cafes to pubs and bistros to fine dining.
Tour Restaurant Row by starting at Broadway and going all the way to the end where 17th hits City Park. In addition to being Denver's largest park, this neighborhood amenity also houses the Denver Museum of Nature and Science and the Denver Zoo.
You are also close to I-25 and I-70 access, plus light rail, the 16th Street Mall shuttle, and all downtown Denver has to offer.
Boundaries are the bustling Colfax and Broadway, 17th Avenue and downtown. Fourteen properties with a median list price of $424,500 were on the market in this one of Denver's best neighborhoods in the middle of April.
Congress Park
A little less bustling – but still vibrant -- neighborhood is Congress Park. Like so many of Denver's best neighborhoods, Congress Park is home to a great park: a green space of the same name with tennis courts, a baseball field and an outdoor swimming pool.
While located in the middle of the city (York St. to Colorado Blvd, and Colfax to 6th Ave.), Congress Park has a residential feel with quieter, tree-lined streets full of single-family homes. There are however plenty of condos of various styles and sizes to choose from.
Being mostly residential, retail options are fewer than other of Denver's best neighborhoods, but the eateries – 12th & Madison,Tag Burger Bar, Blue Pan Pizza, Sienna Wine Bar and Sweet Cooie's Ice Cream – are all excellent.
In mid-April, Congress Park had 15 listings with an average median list price of $484,900.
Stapleton
As it Stapleton grows in popularity, it grows in size. The neighborhood spans from Montview Boulevard and well past 56th Avenue and it now has homes in both Denver and Aurora. In fact, there are 12 different sub-neighborhoods within the greater Central Park community, truly one of Denver's best neighborhoods.
In Central Park, you can pick a home to build from the dirt up, or settle into one of the more established neighborhoods with mature trees. While some may think all Central Park homes look the same, that notion is far from true. In Beeler Park, the newest community, homes range from Boulder Creek's "wee-Cottage series" with 900-1,100 square feet to the Infinity "Luxe" and its 5-7 bedrooms and nearly 3,800 square feet. The looks vary from bungalow style to uber modern. Materials include brick, stone, wood and stucco.
As new homes are added, so are new parks and pools. Central Park already boasts 50 green spaces and parks, including Central Park, as well as six different outdoor pools. There is an indoor pool in the neighborhood recreation center. Additionally, Central Park's schools rank among the best in Denver.
When it comes to shopping and dining, Central Park has it all: "big box" stores for convenience and plenty of locally owned restaurants, shops and more. One of the neighborhood's new favorites for dining, shopping and more is the Stanley Marketplace, a lively spot and great place to spend a day. There's also the new Eastbridge Town Center and don't forget Punch Bowl Social. With all of these amenities, many Central Park residents say they never have to leave the neighborhood.
If you do have to head out of this one of Denver's best neighborhoods, I-70 is right there with quick connections to I-25 and I-225. You also have entrances to I-270 and a slightly longer drive with take you to E-470.
In Central Park, the mid-April listings included 61 properties with a median price of $550,000.