Denver Real Estate Growth expected to be the best in the nation
Posted by Alex Neir on Monday, December 10, 2012 at 4:00 PM
By Alex Neir / December 10, 2012
Comment
Denver Real Estate Growth expected to be the best in the nation (originally posted 12/2011)
As we close out of 2011 and head into 2012 the troubled housing sector of the economy is showing signs of improvement. Year over year housing starts and home sales are trending upward. This is welcome news as these indicators begin to show signs that we are ending the current real estate correction period.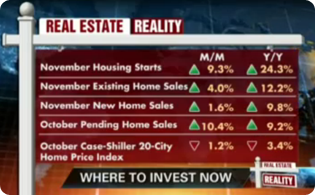 So as the housing market begins to rebound nationally how is our local market going to fare? According to real estate guru Greg Rand, Denver is at the top of the list when considering real estate investment. He bases his opinion on fundamentals such as:
Migration – Are people moving to the area and from where? People are moving to Denver from all over the United States. It is not a situation where there is a specific climate that people are moving from. People are coming from all over.
Denver has a stable, young, active population that is employed.
The unemployment rate and foreclosure rate for Denver are half the national average.
The most attractive attribute about Denver – a high quality of life combined with a relatively low cost of living. The people that live in Denver absolutely love it and attract others based on the positivity they have about the area.
Another key factor leading to a bullish outlook on Denver is the fact that the median home price has steadily climbed since 1996 without a major price collapse over the last 4 year. As you can see from the graph, a minor correction is observed with prices rebounding almost immediately. This is a strong indicator of health real estate growth without influences that cause hyper-appreciation.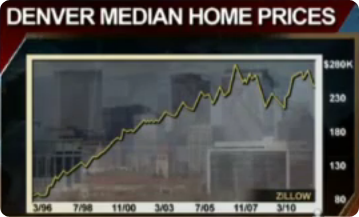 It's a wonderful time to own real estate in this great city If you are interested in investment opportunities please don't hesitate to give us a ring. Or start a search in your favorite areas to see how prices are doing.