Denver Real Estate and the Stay-At-Home Order: Your Questions Answered
Posted by Neir Team on Thursday, April 2, 2020 at 8:25 AM
By Neir Team / April 2, 2020
Comment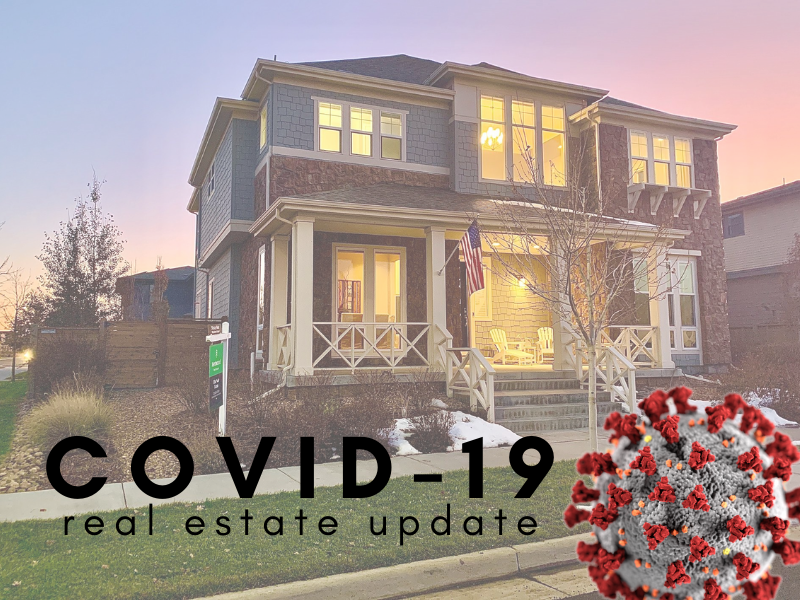 Coronavirus, Stay-at-Home Order and Real Estate: Your Questions Answered
In these unprecedented times, we know many Denver real estate buyers and sellers are wondering what to do. The Neir Team is here to answer your questions based on policies and procedures developed by Kentwood City Properties. Below are some of the most common inquiries received by The Neir Team. If your question is not on this list, please give us a call (phone numbers below).
What does this mean for my current listing?
Your home is still posted on our various online channels and the MLS. Buyers typically first learn of a home online. The Neir Team clients benefit from our extensive digital marketing expertise -- we will make sure yours stands out among the rest.
The Neir Team, as well as most Denver real estate agents, are working virtually. While this is something required by the stay-at-home order, The Neir Team has worked on many transactions virtually including when buyers have been out of state, or even the country.
What does this mean for my current home search?
MLS listings across the region will continue to appear on traditional online sources.
The Neir Team will continue our extensive networking – virtually of course – that helps us learn about homes for sale before they are posted, so our Denver real estate clients have opportunities be among the first to learn about a new listing.
Physical viewings of properties will be limited in accordance with Colorado's stay-at-home order, which overrides Denver's original guidance to reduce the spread of the coronavirus. However, The Neir Team will be able to work with other Denver Realtors to obtain additional video information regarding a property, if the property does not already have an existing video tour.
When you are ready to work with your agent to write an offer on a property, you can:
Complete online and over the phone loan applications and approvals
Sign all contracts and forms electronically
The Neir Team clients may also be able to shorten the closing process by partnering with our mortgage and title partners. Doing so allows more documents to be signed online, with the rest signed in title offices or via a mobile notary closer from your home or place of convenience.
What if I have a pending contract?
Contracts can still be executed with the stay-at-home order in place. Lending, title and insurance are considered essential services and your real estate agent can continue to guide you through the process.
Mobile closings offer the opportunity to sign necessary documents from your home or other convenient location. In addition, you will still be able to close in some title offices.
Title companies are working with the County Recorder offices to ensure that the recording of your transaction can still take place during the period of the stay-at-home order.
In the event a party cannot close due to the circumstances presented by the COVID-19 crisis, your broker has access to the appropriate forms to extend the closing if agreed to by all parties.
What else do I need to be aware of?
It is essential you work closely with your real estate agent and title company at closing. The same is true for the transfer of earnest money. Having industry professionals guide you every step of the way is your best defense against hackers who are already trying to take advantage of the rise in virtual transactions as a result of Covid-19. Be wary of last-minute changes to wiring instructions.
Again, should you have any additional questions don't hesitate to call:
Stacy Neir at 720-280-3004
Alex Neir at 720-935-4399
Laura Fuller at 303-646-7443