Denver Home Sellers: 4 Ways to Win Over Buyers at First Glance
Posted by Alex Neir on Wednesday, January 4, 2017 at 9:03 AM
By Alex Neir / January 4, 2017
Comment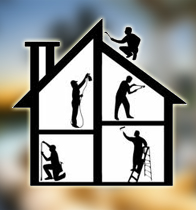 Studies show that the longer a home sits on the market, the lower the offer will be when the seller finally receives one. That's why you really need to do everything you can to make buyers fall in love with your home from the first day it goes on the market, or at least from the first look they get at it.
You may feel that your home will sell itself, but that can be a costly presumption if you're wrong. If there are other homes for sale in your area, you need to be competitive.
In this article, we'll review a few of the most important steps you need to take to get buyers to fall in love with your house from the get go.
Complete Necessary Restorations/Repairs
Probably the No. 1 thing keeping a home from selling is its overall condition. It's a lot of work to get a home ready to sell. Understandably, some sellers try to cut corners.
Evaluating the repairs and restoration to be done before listing can be complicated if your house is very large and/or you've been living in it for many years. This is something that your Denver real estate agent can coach you through.
If you can get the interior and exterior of your home in great show condition, you're going to win buyers hearts when they find your home online.
Minimize Your Footprint
Buyers have a hard time imagining themselves in a home if it is covered in someone else's stuff. To do this you need to act as though the home is no longer yours, and pretend that you are just temporarily staying there.
Remove all of your personal pictures from the walls and use minimal decorative items throughout the house. It may be a difficult step for some, but it's definitely worth it once you've decided to sell.
Study the Competition
Pretend that you are a buyer looking for a home in the price range, size, and neighborhood of your house. Then go online and try to find 3 to 5 homes that you think are the best available.
As you list and market your home, referencing these 3 to 5 properties will provide you with valuable guidance on what you should and shouldn't focus on.
Highlight Unique Features
Many times, unique features aren't noticeable in listing pictures, or they get buried in the property description. It takes more than a clever property description and average photos to sell a home at the ideal price point.
Look at the properties you're competing against and decide which unique features of your home will allow you to stand out. Make them the focus of your property description and make sure they are highlighted in photos as well.