Denver Home Insurance Advice for New Buyers: Key Do's and Don'ts
Posted by Alex Neir on Wednesday, January 18, 2017 at 9:00 AM
By Alex Neir / January 18, 2017
Comment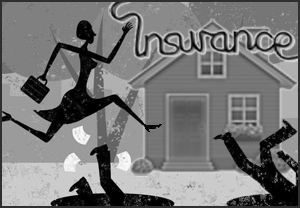 Shopping for a new home is an exciting time. Hopefully, your search is inspiring you to envision a bright future for you and your family in the house of your dreams.
It's not a time when you necessarily want to start thinking about things that could go wrong down the line, but that's just a necessary part of being a savvy home shopper and owner.
Securing the right kind of home insurance is absolutely essential to having a good experience with your property investment.
Here are a handful of the key do's and don'ts when it comes to Denver home insurance:
Don't...
Bundle for convenience -- bundling with other types of insurance MIGHT save you some money, but that doesn't mean it's the right choice. It might be right for you, but don't automatically assume it without doing your due diligence.
Pay for land -- Protect the buildings and structures you own, but don't be talked into insuring the land they sit on.
Forget to protect additional items -- special items, like jewelry, that are contained within your home will require additional insurance. Don't forget to protect these valuable as well.
Do...
Check for special rates -- good credit, your age, or certain features of your home could all earn you discounted rates, so do ask any prospective home insurance provider.
Shop around -- get multiple quotes to ensure you get competitive rates and services from the provider you ultimately choose.
Take note of limits -- if you have limited time to file a claim after an incident, you need to be aware of the restriction. Ask for info about limits and get it in writing.
Photograph damage immediately -- if an incident does occur, make sure you get pictures or video of the affected areas of your home as soon after the event as possible.