Denver Halloween Events for Kids
Posted by Laura Fuller on Friday, October 19, 2018 at 11:28 AM
By Laura Fuller / October 19, 2018
Comment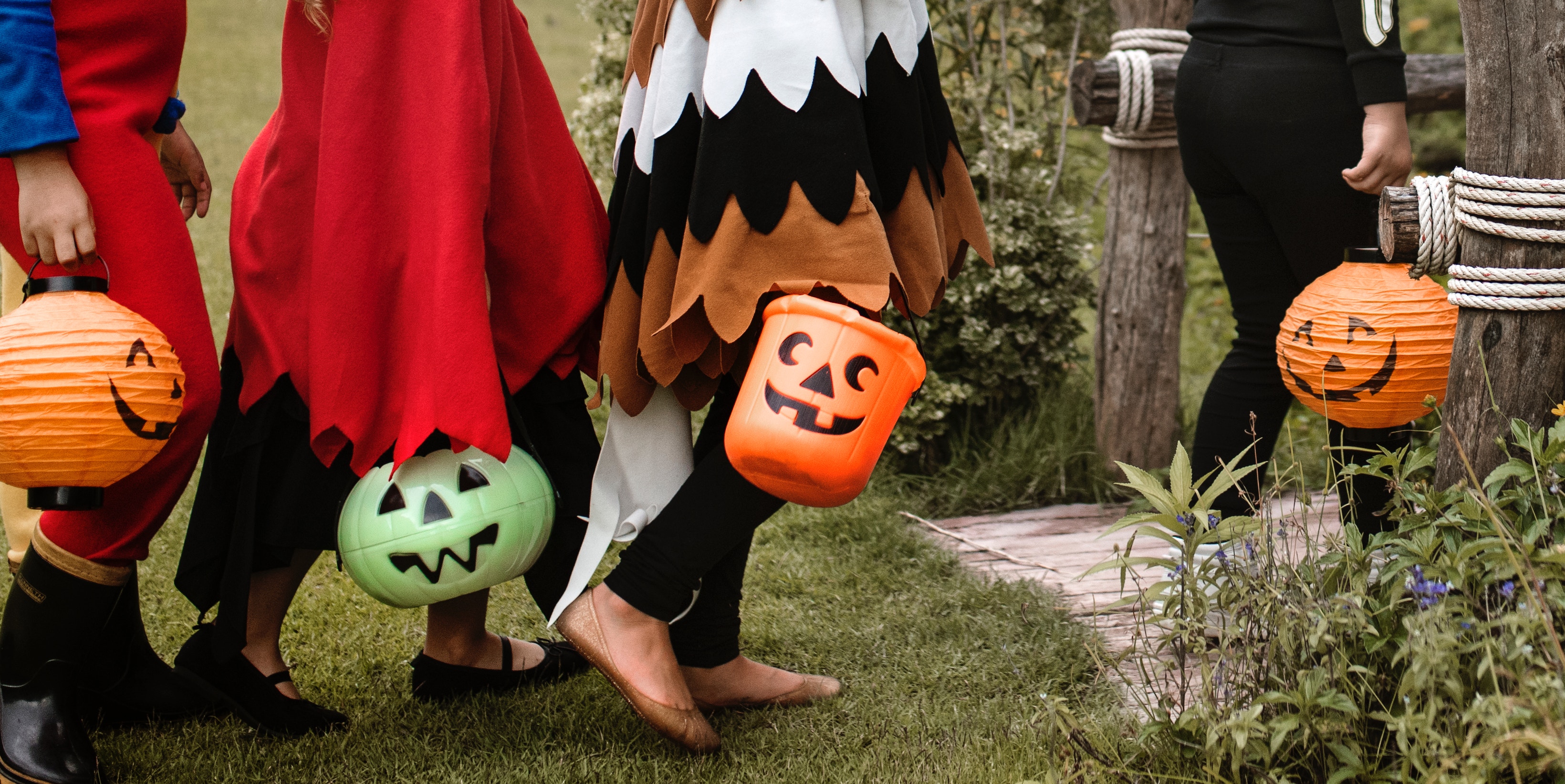 Halloween is no longer a one night a year event. There are lots of spooky (not too spooky) Denver Halloween events for kids to keep your family feeling spooktacular for the rest of the month.
Below, Denver Halloween Events for kids that occur daily are listed first, followed by recurring events and concluding with a list of date-specific events.
Denver Halloween Events for Kids - Daily
Pumpkin Festival, Tagawa Gardens, 10 am-3 pm
Nick's Fall Fest and Pumpkin Patch, Nick's Garden Center, hours vary
Pumpkin Nights, Adams County Fairgrounds
Hole-O-Ween, Colorado Journey Miniature Golf, hours vary
Denver Halloween Events for Kids - Recurring
October 17, 18, 23, 25:
Glow at the Gardens at the Botanic Gardens, 5:30-9:30 pm
October 20, 21:
Bug A Boo, Butterfly Pavilion, 9 a.m.
October 20, 21, 27, 28:
Boo at the Zoo, Denver Zoo, Zoo hours
October 20, 21, 26-31
Halloween Celebration, Bass Pro Shops Denver, hours vary
October 27-28:
Halloween Kids Fest, Denver Aquarium, 10 am-4 pm
Trick or Treat Street, Children's Museum, museum hours
Denver Halloween Events for Kids - Date Specific
October 19
Kids' Night Out (pumpkin carving and movies), Dream Dance Studios, 5:30-8:30 pm
October 20:
Halloween Harvest Festival/Westy Fest and Balloon Glow, 12 pm-8 pm
Trick or Treat Street Harvest Festival, Eastbridge Town Center, 2 pm-5 pm
Fall Festival, Hector Flores Park (Baker Neighborhood, 10 am-12 pm
Broadway Halloween Parade, Wizard's Chest, 6-7:30 pm
October 21:
BOOnion Station Kids Halloween Parade and Party, Union Station, 1 p.m.
Purple Pumpkin Project, Sloan's Lake, 2-4 pm
October 25:
Trick or Treat Street, Denver Public Library Central Branch, 6 pm
October 26:
Trick or Treat Street, Denver Public Library Central Branch, 2:30 pm
October 27:
Kids Night Out and Costume Contest, Enshin Karate at the Stanley Marketplace
Boo on the Bluff, Bluff Lake Nature Center, 10 am
Halloween Celebration, Hammond's Candies, 4 p.m.
Trick or Treat Train, Colorado Railroad Museum, 10 am
Tennyson Trick or Treat Street Fall Festival, Tennyson Street near 38th Ave., 11 am
Trunk or Treat, Wheat Ridge Recreation Center, 4 pm
Broncos Trick or Treat, Mile High Stadium, 10 am
Hauntings at the Hangar, Wings Over the Rockies, 12 pm
Halloween Trail, Barr Lake State Park, 6 pm
Trick or Treat at the Firehouse, Denver Firefighter's Museum, 5 pm
Belmar Boo, Belmar Shopping Area, 11 am
Pippins Scaredy Cat Halloween Spooktacular, The Feline Fix, Commerce City, 11 am
Lego Building Workshop Vampire and Bat Kit, History Colorado, 9-10 am
October 28:
Harvest Festival, Highlands Square, 2 p.m.
Fall Festival, High Tech Elementary School in Central Park, 2 p.m.
Colorado Symphony's Halloween Spooktacular, Boettcher Concert Hall
Trick or Treating, Stanley Marketplace, 4 pm
Jack O Lantern Contest, Trick-or-Treating and Coat Drive, Stanley Marketplace, 3-6:30 pm
Zombie Crawl & Thriller Flash Mob, Stanley Marketplace, 2 pm
Dia de los Muertos, Olinger Crown Hill Cemetery, 11 am – 3 pm
Halloween Float Parade, Sloan's Lake, 4 pm
October 31:
Trick or treating in your neighborhood – the traditional and ultimate Denver Halloween event for kids!