Curtis Park: Denver's Oldest Neighborhood Brings in the New
Posted by Neir Team on Thursday, December 20, 2018 at 12:03 PM
By Neir Team / December 20, 2018
Comment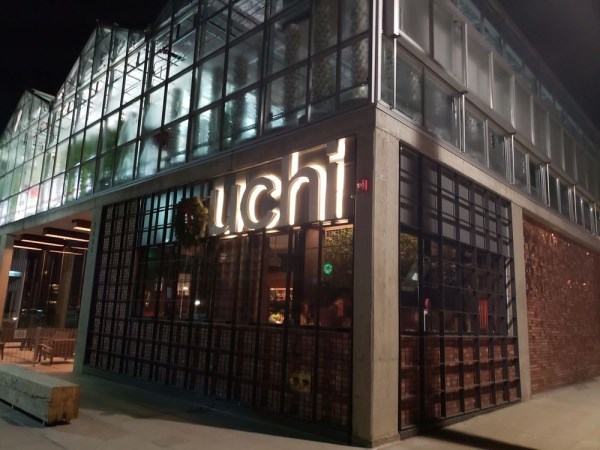 photo from Yelp
Curtis Park may be Denver's oldest neighborhood, but that doesn't keep it from bringing in the new while maintaining its historic charm and friendly neighborhood feel.
Since the fall, three amazing restaurants have joined Denver's Curtis Park -- proving just how hot this neighborhood is. Here's a look at the great new dining and some other wonderful things about Curtis Park.
Lou's Italian Specialties
So far restaurateur Joshua Pollack hasn't been wrong in thinking that many Coloradoan's are craving authentic East Coast tastes… from bagels to pizza and now an Italian deli. That's right, Pollack is the man that brought us Rosenberg's Bagels, followed up Famous Original J's. And now it is Lou's Italian Specialties, which opened earlier this week. Lou's is like a trifecta of goodness: a deli, a specialty market and a restaurant with a wonderful assortment of "take and bake" meals. The deli offers hot and cold sandwiches, paninis, salads and soups. The market will have specialty oil, spices and more. And to take home? You can't go wrong with spaghetti and meatballs with scratch-made marinara. Will all this yumminess, Denver's Curtis Park residents may never have to prep their own meals again!
Liberati Osteria and Oenobeers
For having only opened months ago, Liberati Osteria and Oenobeers has made quite a name for itself – even making its way to the pages of Forbes magazine. So what is it all about? Authentic Italian cuisine, the kind you'd wandering the streets of Rome, crafted by a Roman-born restaurateur and chef. But what really makes Liberati special is its Oenobeers, a unique blend of beer and wine.
Uchi
A concept by a James Beard award winner, this beautiful new eatery serves traditional Japanese fare with a twist on traditional flavors and textures. Every day, Uchi brings in fresh seafood straight from Japanese markets. This fresh fish is then coupled with unlikely additions like Spanish anchovies and candied quinoa. These great combinations make a perfect meal, but don't forget the desserts that are just as original.
In addition to these new Italian and Asian food restaurants, Denver's Curtis Park (and surrounding neighborhoods) is home to Latin, Caribbean and Haitian fare, among other things.
But hip new restaurants aren't all that is on tap in the greater Curtis Park neighborhood.
Soon, the neighborhood will likely be home to Denver's newest park. With an anticipated location of 35th and Arkins, the park plans to serve as a "community hub that celebrates art, innovation with water quality and community activation." And, the recently renovated Mestizo-Curtis Park isn't going anywhere either. The nine-acre park includes an outdoor pool, playground, a soccer field and tennis and basketball courts.
Another neighborhood perk is the easy access to RiNo Arts District's 30 galleries, dining and shopping.
Want to be in the heart of all that is buzzing in Denver's Curtis Park area? Check out our listing at 2643 Curtis Street. This newer build features a cook's kitchen, off-bedroom patio and a private backyard complete with a pergola and twinkly lights. It is one of only three detached homes in the neighborhood available under $1 million so don't wait!