Curtis Park Architecture
Posted by Laura Fuller on Tuesday, October 1, 2013 at 9:00 AM
By Laura Fuller / October 1, 2013
Comment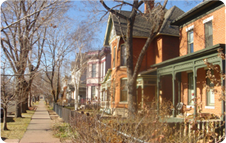 Living in Curtis Park, between Lawrence and Welton, Downing and Park Avenue, is almost like living in a suburb in the city. It actually was Denver's first "suburb", and it is the city's oldest surviving residential neighborhood. The area was developed back in the 1860s and has Denver's first public park, now called Mestizo-Curtis Park, at 31st and Curtis.
When Curtis Park came to be, the neighborhood attracted the uber wealthy along with middle-class workers, which resulted in a mix of mansions next to small houses and duplexes. Curtis Park architecture ranges from Victorian, Queen Anne, Italianate, and Denver Square styles, among others.
Over the years, some Denverites found Capitol Hill and some of the other "park" neighborhoods to be more appealing than Curtis Park, and many of the original homes were converted to rentals. Eventually the neighborhood became one of the city's poorest, and many of the best Curtis Park architecture homes were either neglected or completely boarded up.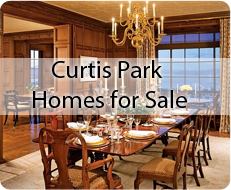 The good news about current Curtis Park residents, and the residents before them, is that they care about their little neighborhood, and they care a lot. Owners are involved in design reviews for new construction, and they are constantly focusing on ensuring appropriate architectural transition between Curtis Park and its neighbors. Several of the original homes that I mentioned have been and will continue to be restored.
The newer Curtis Park architecture home styles still offer the charm that the neighborhood has had, but they now includes some urban design as well. You will see 2013 construction with period lighting and old fashioned sidewalks lining the streets. Curtis Park is a true urban neighborhood, both architecturally and demographically, with homes ranging from the large Victorians of the 19th and 20th century to modern rowhomes, etc. The residents of Curtis Park like the true neighborhood feel that's still within walking distance of downtown Denver.
Curtis Park is now on the National Register of Historic Places and the majority of the area lies within designated historic districts.