The Timeless Beauty of Crestmoor Architecture
Posted by Alex Neir on Tuesday, May 21, 2013 at 11:41 AM
By Alex Neir / May 21, 2013
Comment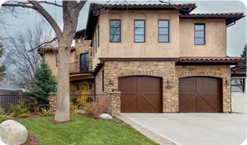 Like Hilltop, the Crestmoor neighborhood is one of Denver's most affluent and architecturally interesting areas. Luxury meets charm, while history comingles with modern efficiency in this area adjacent to Cherry Creek and Colorado Boulevard. For those looking for a quiet, upper class Denver neighborhood, look no further than Crestmoor with its stylish Crestmoor architecture, its great location, and its timeless beauty.
Those living in Crestmoor have a lot of different Crestmoor home styles to look at on a daily basis. This area features two-story Georgians, English tudors, Georgians, and modern, custom homes. The streets are curvy, winding around the Crestmoor Park, and help to give the neighborhood a distinct and unique feel. Crestmoor architecture has a classic, historic feel, with modern renovation keeping the exteriors untouched, but gutting and revamping the insides to keep up with modern trends.
The location of the Crestmoor neighborhood is hard to beat. It is situated southeast of downtown and is far enough away to avoid the hustle and bustle of city life, but close enough to still take advantage of the amenities it offers. The beautiful and acclaimed Cherry Creek shopping district is a mere minutes away, with access to high-end retail stores, grocery services, and delicious restaurants. Living in Crestmoor offers all of the numerous perks of living in a city, but still maintains it suburb vibe.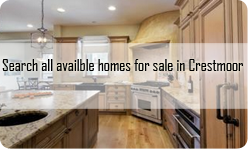 While Crestmoor and Hilltop are very similar and adjacent to each other, they both have a distinctive feel, separated by a major street. In this small area, one can find Crestmoor architecture ranging from the low $500,000s to upwards of $1 million. Sprawling mansions sit next door to quaint tudors, creating a vibrant and diverse area.
Denver's neighborhoods each offer something great and unique, but some of the more affluent Denver residents have chosen to call Crestmoor home. Whether it is the convenient location, the diverse Crestmoor home styles, and the beautiful atmosphere, many people move to this neighborhood and cannot find anywhere else they would rather live.