CreekStone Homes: The New Central Park Home Builder You Need to Know
Posted by Alex Neir on Wednesday, December 14, 2016 at 10:02 AM
By Alex Neir / December 14, 2016
Comment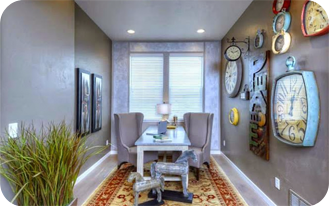 Central Park homes for sale usually aren't available for long. Throughout most of the year, it's common for homes to go into contract within the first or second weekend they are on the market.
Whether they just can't act fast enough to get in on the Central Park real estate they're interested in, or they just don't see the features they're looking for in any existing properties, many people are turning to new home builders to meet their needs.
The Neir Team already has an extensive list of the builders operating in the Central Park neighborhood of Denver, but with some big developments underway in Buff Lake and Beeler Park a new builder has been added to the list: CreekStone Homes.
What You Need to Know about CreekStone Homes in Central Park
Home builders are beginning to contract lots in highly sought after real estate in the new development areas in Central Park: Bluff Lake and Beeler Park. The full list of builders participating in these sections of town include:
Now we have a new name to add to the list -- CreekStone Homes. They are the 10th builder to be welcomed to the Central Park neighborhood as a whole, and one of five already contracting lots in Bluff Lake and Beeler Park.
More builders will be diving into the two new developments soon; The Neir Team will be here to keep you updated when they do.
For now, here's what you should know about CreekStone Homes. They're one of the biggest and most successful woman-owned home builder companies in Colorado. Their design principles include:
Thoughtful square footage: Features focused on reducing clutter and simplifying day-to-day living
Substance and style: They don't want to create pretty facades that have no interior substance. CreekStone Homes are all about the art of mixing substance with style.
Smart: Brilliant designs, intelligent layouts, high energy efficiency appliances and features all add up to a smart approach to homebuilding.
The feeling of more: CreekStone Homes wants each home to feel like it has more space than the actual measurements suggest.
Talk to the Central Park Real Estate Specialists
Are you interested in new home construction in Central Park? Talk to the Neir Team about the Bluff Lake and Beeler Park developments and which builders will best suit your needs.
The newest Central Park real estate is going fast, so contact us today!