Colorado's Best Christmastime Activities!
Posted by Stacy Neir on Wednesday, November 20, 2019 at 1:05 PM
By Stacy Neir / November 20, 2019
Comment
Colorado's Best Christmastime Activities!
Christmas music playing in stores, decorations going up around town, snowflakes in the air and holiday parties quickly approaching… All of these things can really start to get you into the Christmas spirit. That's why we've compiled a list of the best Christmastime activities in and around Denver to check out with friends, family or coworkers before Ole Saint Nick comes to town!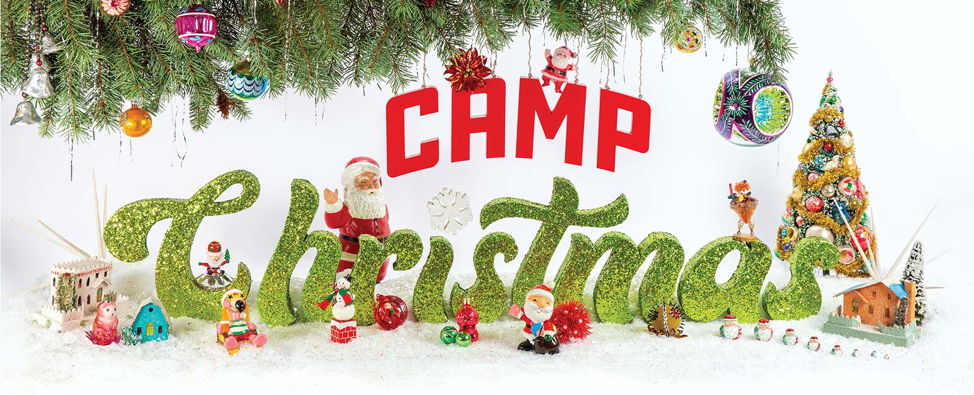 Photo Courtesy of Denver Center for the Performing Arts
Perhaps the most creative, immersive and interesting Christmas-time activity to attend in all of Denver is Camp Christmas at The Hangar at the Stanley Marketplace. Full of wonderment, glitter and everything Christmas imaginable, this art installation is undeniably unlike any other! Click on this link https://www.denvercenter.org/tickets-events/camp-christmas/ to watch a quick, informative video that will most certainly make you want to check it out.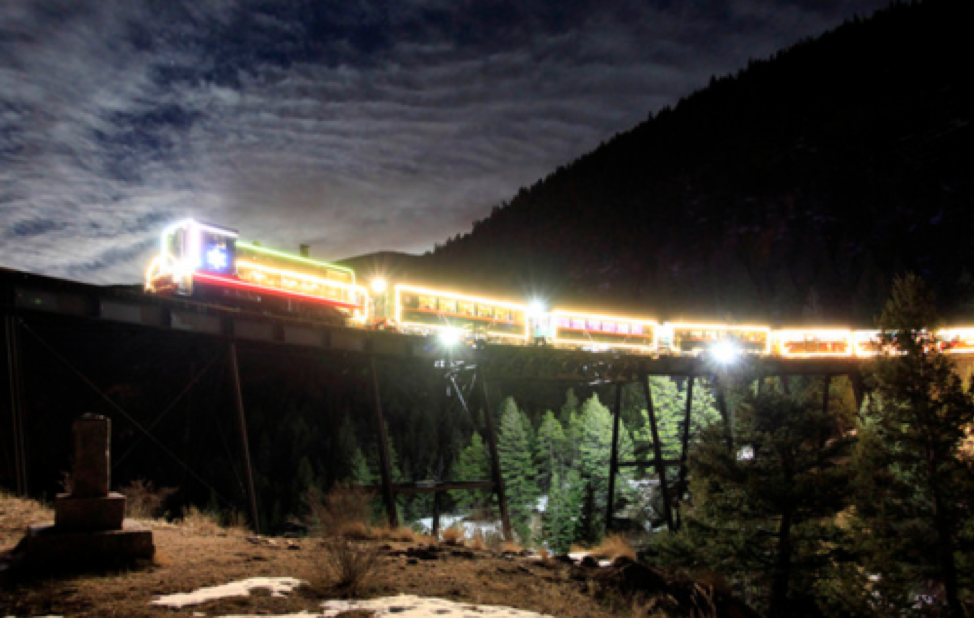 Photo Courtesy of Georgetown Loop Railroad and Mining Park
Another experience quite like any other is Santa's North Pole Adventure at the Georgetown Loop Railroad. This may be a full-day getaway adventure, but boy is it worth it! Feeling truly like you stepped back in time alongside meeting Santa, this Christmas-time treat is full of photo-ops and memories to be made. Visit https://www.georgetownlooprr.com/santas-north-pole-adventure to make a reservation!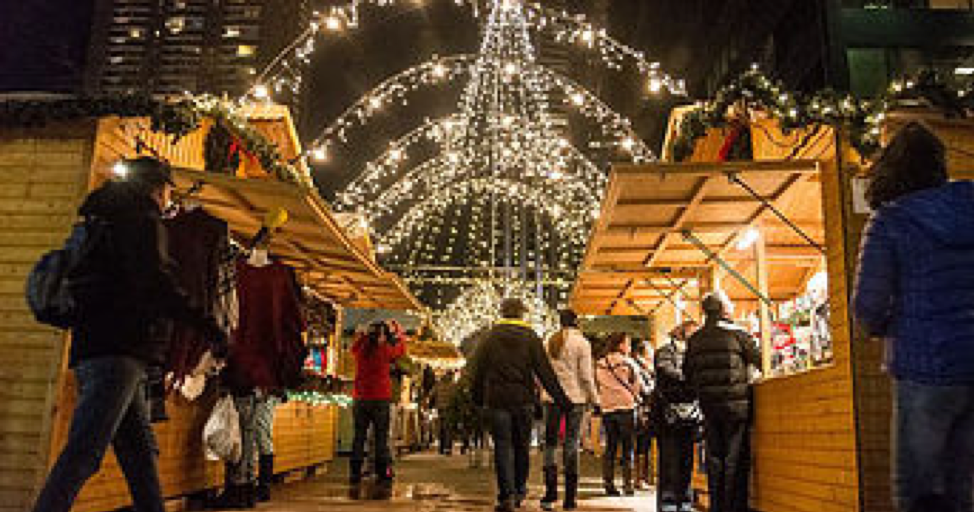 Photo Courtesy of the Denver Christkindl Market
Do you love the holiday season with a bit of German flare and ice skating for an evening? If so, look no further than the Denver Christkindl Market and an ice-skating rink just right across the street at Skyline Park for some additional fun! You might not think of this to do for Christmas in Denver, but we definitely recommend it. Enjoy authentic German cuisine, drinks, music and more beginning this weekend through December 23rd. For more information visit https://www.christkindlmarketdenver.com/vendors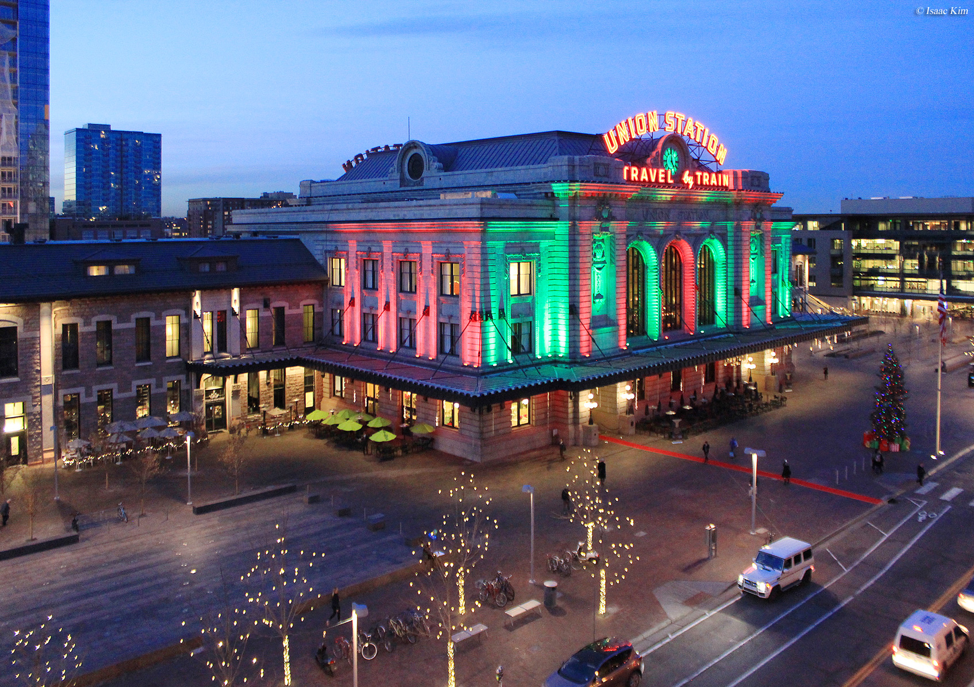 Photo Courtesy of American Rails
Nothing feels more like Christmas than getting a photo with Santa. So why not do so at the beloved Union Station's, Santa at the Station surrounded by beautiful décor and one of the best Christmas trees in the city? Santa comes the first four Sundays in December to hear your wish list and take the most sought-after photo of the season! Visit https://unionstationindenver.com/event/visit-with-santa/2019-12-15/for tips on avoiding wait times.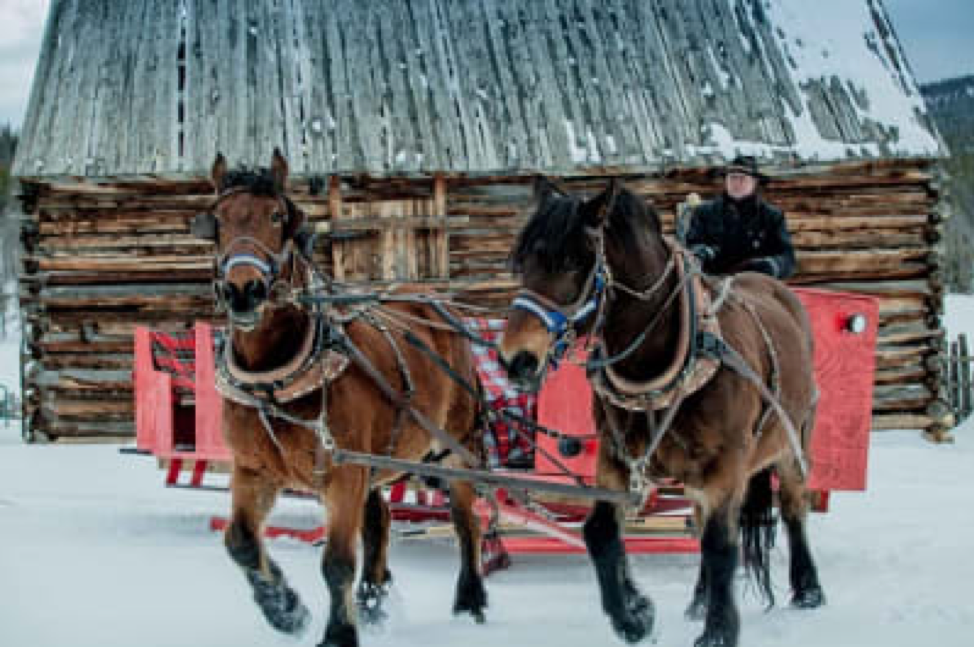 Photo Courtesy of Keystone Resort
When was the last time you've been on a sleigh ride? Probably too long ago! That's why we recommend the West Keystone Sleigh Ride Dinner in Soda Creek Valley. Enjoy a delicious homemade dinner in the company of cowboys and cowgirls on the ranch and the opportunity to see those stunning stars in the Colorado night sky. To book online visit https://www.keystoneresort.com/explore-the-resort/during-your-stay/dining/sleigh-ride-dinner.aspx?page=viewall
Photo Courtesy of Denver Zoo
Next, we have a Denver crowd favorite that sells out every year. Yep, you guessed it, The Zoo Lights: Illuminated with Life. This might possibly be the most popular thing to do in Denver for Christmas because it really is a beautiful and visually transportive experience each year! You can buy tickets online at https://www.denverzoo.org/events/zoolights/.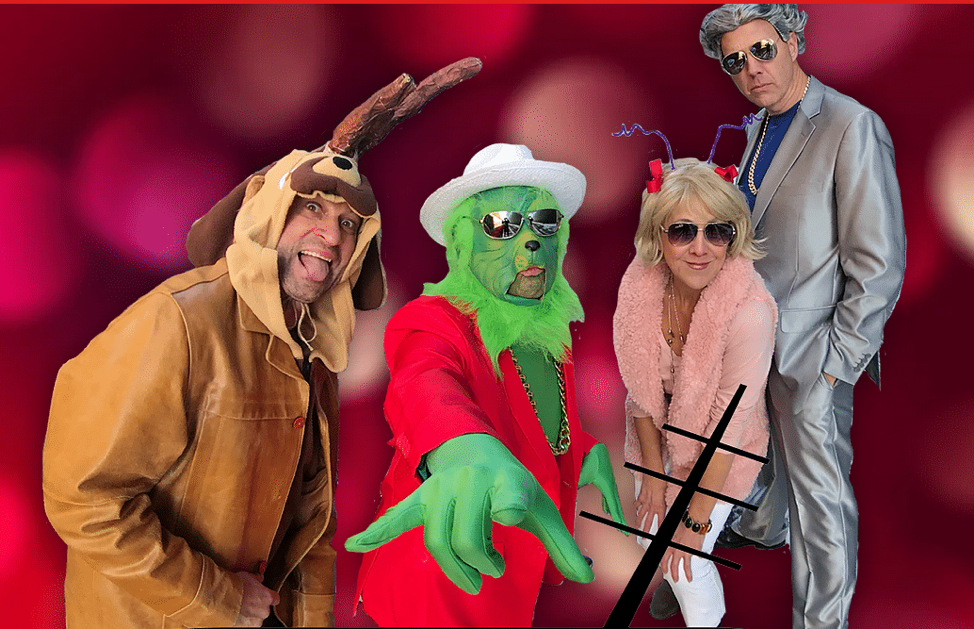 Photo Courtesy of On Stage Colorado
Another Christmas activity to do is attend the Santa's Big Red Sack at the The People's Building in Aurora. This may have slipped under your Christmastime radar in the Denver area, but don't let that fool you. This play has quite a bit of mature and theatrical satire sure to make you laugh any holiday stress away! Tickets can be purchased at https://www.santasbigredsack.com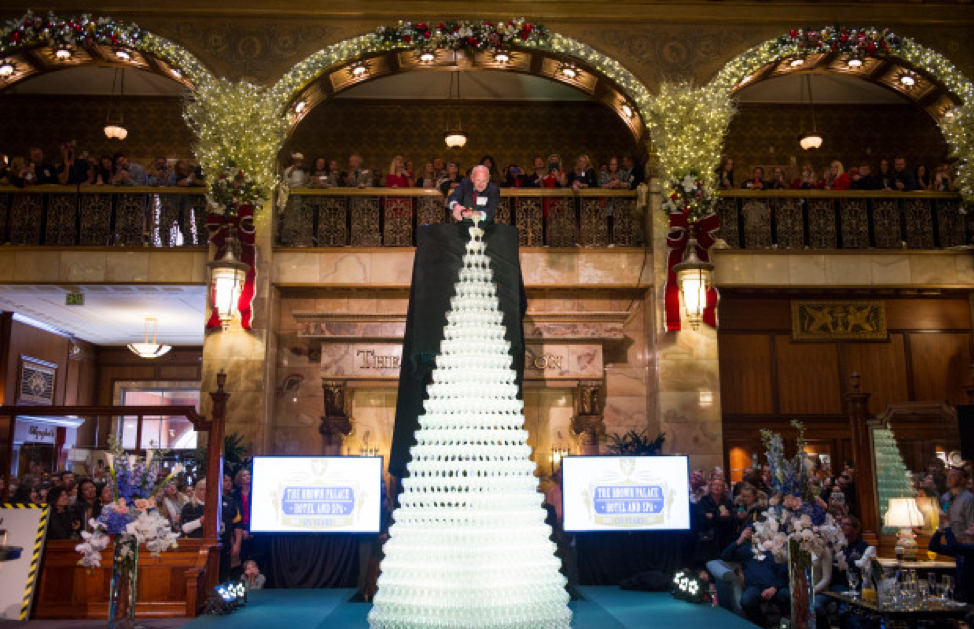 Photo Courtesy of The Denver Post
Perhaps the most extravagant Christmastime thing to do in Denver is purchase a ticket to the 32ndAnnual Champagne Cascade at the Brown Palace Hotel and Spa! The event is quite a spectacular to see and a percentage of proceeds go to the Make-A-Wish Foundation. For ticket information go to https://www.eventbrite.com/e/32nd-annual-champagne-cascade-tickets-71380058677?aff=Dinnerapage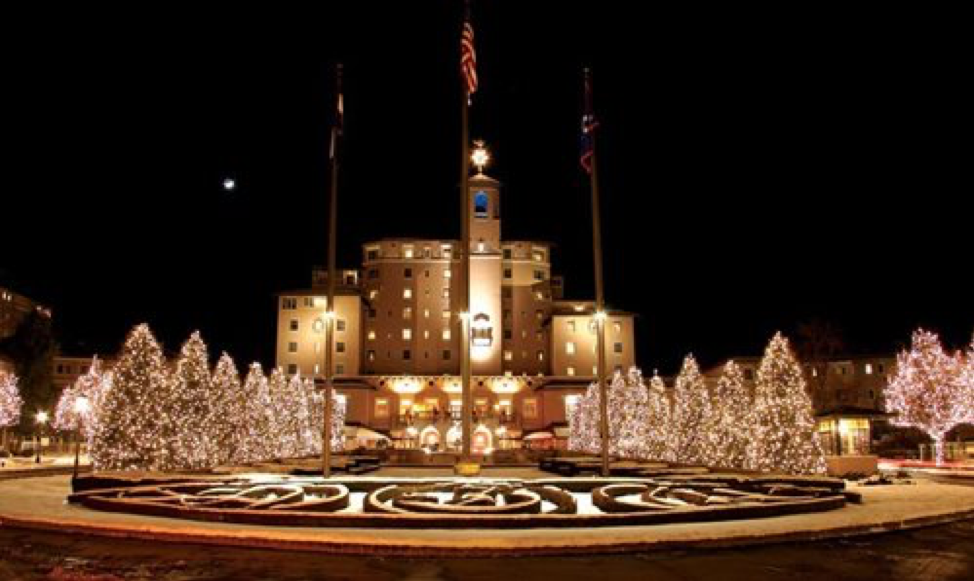 Photo Courtesy of The Broadmoor
Last but not least, and possibly the best activity to do with that special someone of yours, is to spend a night at the Broadmoor Hotel. The Broadmoor in Colorado Springs features holiday experience packages for that weekend getaway you've been waiting for! Visit https://www.broadmoor.com/special-packages/holiday-packages/for these special holiday deals and experiences.
These Christmas activities in Denver and surrounding areas are sure to get you excited for the holiday season! With a variety of things to do, people to see, and memories to be made before the year commences, we wish you a Merry Christmas and Happy New Year!
- Stacy and Alex Neir