Colorado Cider Takes Root
Posted by Alex Neir on Tuesday, October 9, 2018 at 4:01 PM
By Alex Neir / October 9, 2018
Comment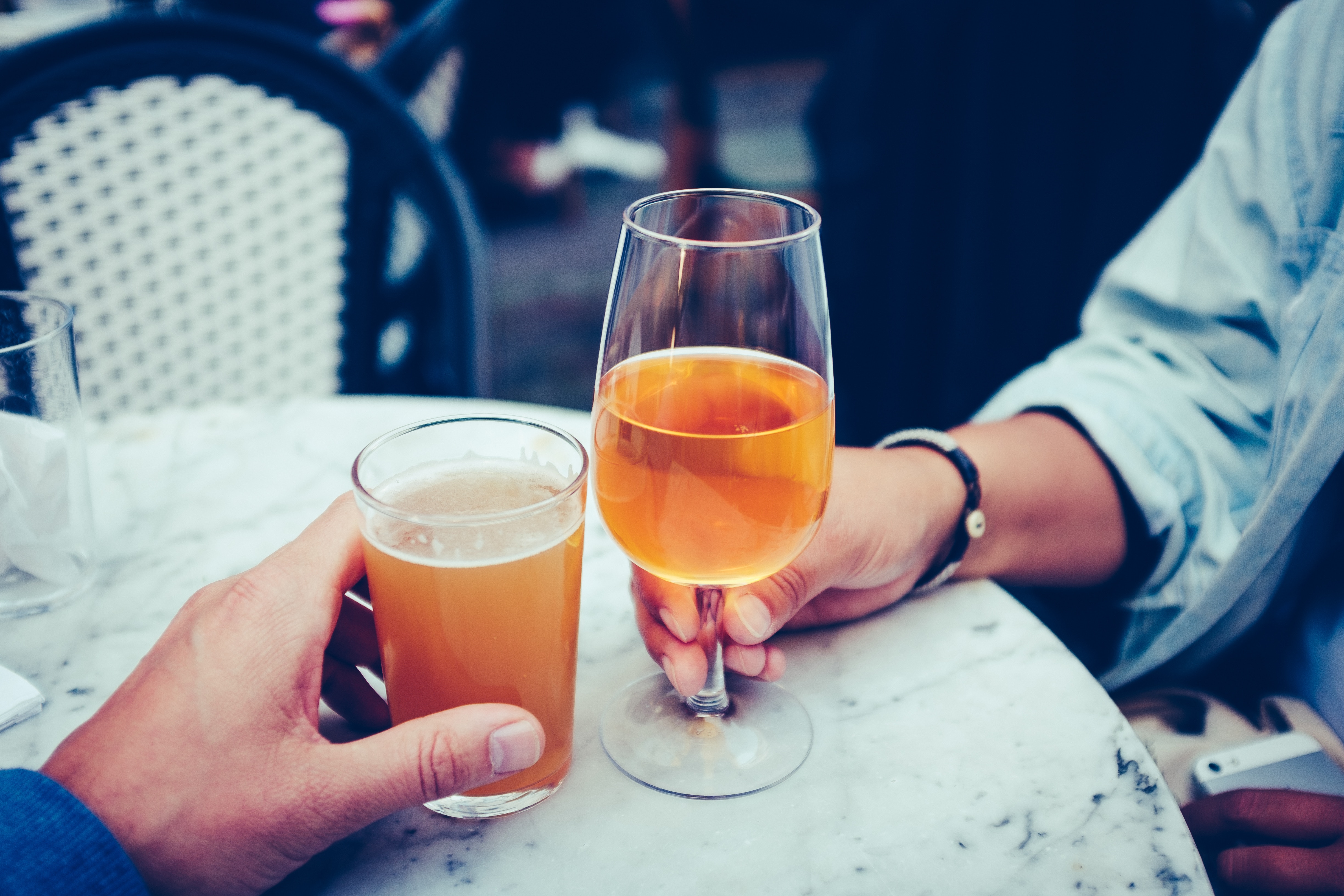 Move over Palisade peaches, apple season is in full swing. Along with caramel covered treats and delectable pie, apples also yield cider. And, the Colorado hard cider business is starting to take off much like craft beer's early days. If you haven't hopped on the Colorado cider bandwagon yet, here's where to board.
Haykin Family Cider
Run by a husband and wife team, Haykin Family Cider is the most recent to join the Denver cider scene. The Haykins compare their Colorado cider to sparkling wine because of the small bubbles and by "elevating the apple like wineries treat grapes." The majority of their ciders are made from one apple variety, also known as single varietals. You can decide for yourself if you taste the connection to champagne, or if you can detect the featured apple with several great flight options served in their tasting room. It is located at 12001 E. 33rd Ave. in Aurora, near Fitzsimmons and the Stanley Marketplace. Or let the ciders come to you when you join their Core Club.
C Squared Ciders
This Colorado cider spot has one of the best tasting experiences not only because of the cider's great taste, but also because of its unique location. C Squared Ciders is housed in a cool old warehouse building downtown. Better yet, C Squared shares its digs with a brewery and a restaurant. Talk about one-stop shopping! In its tasting room, you can try one or all of C Squared three series of ciders: The Siren, The Sailor and the Immortal (seasonal). The Sirens are said to be "beautiful" and "dangerous" like their namesake women of the sea. The Sailors are heritage ciders that mimic an "old-world" taste. Immortals are more experimental ciders that are only available on a limited basis. Check out these Colorado ciders at 2875 Blake Street in Denver, and at lots of liquor stores, bars and restaurants, which can be found on the "Cider Finder" section of the C Squared website.
Stem Ciders
Stem Ciders keeps Colorado cider tasting fun by always hosting unique events. Some examples are cider pairings (October features a cupcake pairing and a pie pairing!) and live music. You can also stop in during their weekly trivia nights. And, don't miss the first Monday of the month when Stem debuts new small-batch ciders. We enjoy that this Colorado cider company isn't afraid to take chances. Stem successfully blends in some unique ingredients including cucumber and salt, coffee and hibiscus. Stem also has a culinary offshoot in Lafayette called Acreage. Stem Ciders RiNo taproom is open daily at 2811 Walnut Street.
Colorado Cider Company
Colorado Cider Company joined the scene in 2011 with a mission of producing "fresh hard cider for the discerning Colorado drinker." They offer a wide-range of cider tastes starting with its flagship cider: Glider Cider. Other ciders feature fruits including a pear, a cherry and an apricot cider. Visit Colorado Cider Company at 2650 W. 2nd Ave. in Denver.