Clean Tile Surfaces Before Selling Your Home
Posted by Stacy Neir on Tuesday, March 3, 2015 at 8:51 AM
By Stacy Neir / March 3, 2015
Comment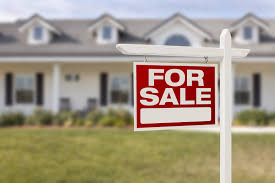 Getting ready to sell your home? Then you want to make sure that it's in the best possible condition to present to prospects.
If you've already taken steps to enhance your home's curb appeal and clean out any clutter, the next item on your home seller's checklist should be to revitalize the interior surfaces that catch the eye. Professionally cleaning tile floors, counters, showers, tubs, and more before you open your doors for an open house is a smart choice.
Tile floors are typically found in the kitchen and bathrooms -- two areas that prospective buyers like to obsess over. These areas are often deal makers or deal breakers. To ensure that they impress, hire a professional to bring your tile surfaces (including the tile counters and walls) back to like-new condition.
If you notice any dingy grout or chips in the tile, you'll definitely want to consider professional repair and replacement.
To ensure that your tile looks fresh for prospects, here is a rundown of the things you need to keep in mind:
Disinfect and clean the surface of the tile and grout: If your tiles have been ignored for a while, make sure to get rid of dirt, stains and mold that may have accumulated on the surface and in the grout.
Repair tile that is hollow and loose: This will make sure that your tile is structurally sound. This task can be a bit tedious and time-consuming, so it's recommended that you hire an expert for this.
Replace tile that's chipped: If you find any cracks or chips in your tile, have them replaced before open house.
Consider adding tile: If you don't already have tile in your kitchen, bathrooms or other areas, consider having it installed. A lot of people love the look of tile and it could help you make a sell.
Whether you need help with dirty or cracked tile, you should consult with a professional tile and grout cleaning company.
You can turn to The Neir Team for more tips on how to prepare your home for sale, or to browse local listings for Denver real estate.