Cherry Hills Village Community Profile
Posted by Stacy Neir on Wednesday, July 1, 2015 at 9:42 AM
By Stacy Neir / July 1, 2015
Comment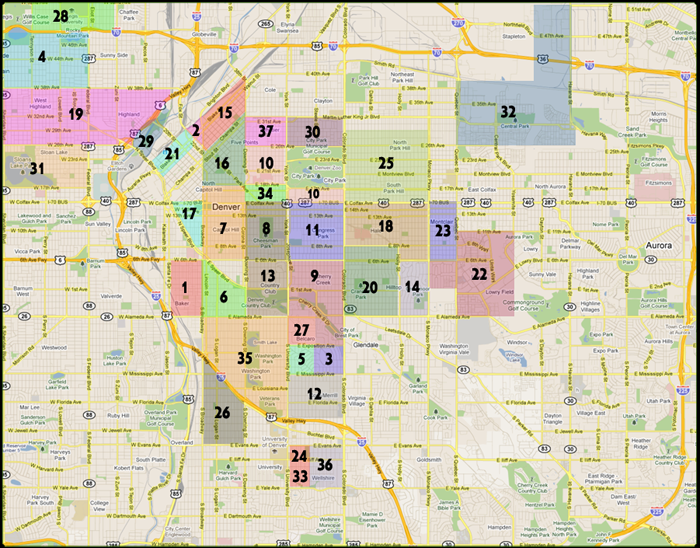 For many years, Denver-area home buyers have viewed real estate in Cherry Hills Village as the gold standard for the area. Located just a few miles south of the Denver metro area, this affluent suburban community offers beautiful rolling landscape, grand homes and a long list of eye-catching features.
Homes in Cherry Hills Village
Cherry Hills Village is home to many gorgeous mansion-style homes, many located within the area's gated communities. Expansive properties and open, rolling terrain make it the perfect setting for homes with horse stables, gardens, and lush greenspaces.
Schools
Quality of education is one of the top reasons for families to relocate to Cherry Hills Village. This community is home to a few of Denver's best schools. Top private institutions include Cherry Hills Village Elementary, West Middle School and Cherry Creek High School. The leading private schools are Colorado Academy, Kent Denver School and St. Mary's Academy.
Math, writing and reading test scores typically rank in the 98th percentile or above.
Get to Know Your Neighbors
Knowing who your neighbors will be is just as important as knowing about the property you are interested in. Here is some key data on Cherry Hills Village residents:
Average annual household earnings is an estimated $389,043
More than half of the population here is under 65, and the average age is 42.8
Approximately 85% of residents are married, and almost half have young children.
What's There to Do?
Whether you're single, engaged, married with children or retired, you'll find that there's plenty to do in Cherry Hills Village. Golf is one of the most popular local activities, with two world-class private golf clubs nearby – Glenmoor and Cherry Hills Golf Course. Those who love to shop will find a handful of high-end boutique shopping plazas to enjoy. The entire family can head to performance arts centers for shows, visit beautiful botanical gardens or find entertainment at the zoo or one of the museums. Denver's bustling city life is just a short drive away.
Find Real Estate in Cherry Hills Village Today!
If this community sounds like a good fit, you can start searching for your dream home today. Visit our page on real estate in Cherry Hills Village or call 720.280.3004 or 720.935.4399 today to learn more about the best available properties!