Central Park's next neighborhood: Beeler Park
Posted by Stacy Neir on Thursday, March 3, 2016 at 2:48 PM
By Stacy Neir / March 3, 2016
Comment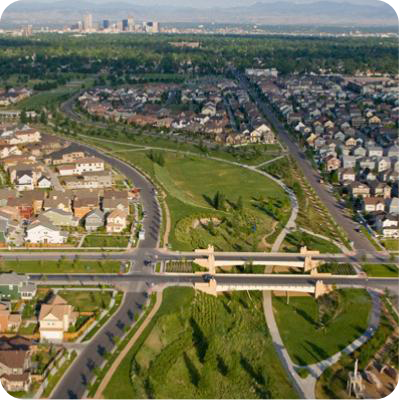 Stapleton's next area to be developed is Section 10, located to the North of 56th Avenue and is bounded by the Rocky Mountain Arsenal National Wildlife Refuge to the North and East and Dicks Sporting Good complex to the west. Section 10 has four new neighborhoods slated to be developed over the next few years with Filing 49 scheduled first.
According to our sources, Filing 49 will be called Beeler Park and is the neighborhood furthest to the west bounded by 56th to the South and Central Park Blvd. to the West. It can be most easily described as the neighborhood that looks like a thumb. This is slated to be the largest neighborhood on the North side of I-70 with over 130 acres of developable land. It has been touted to have some of the best views from all of Central Park including views of Downtown Denver, the Arsenal and Longs Peak.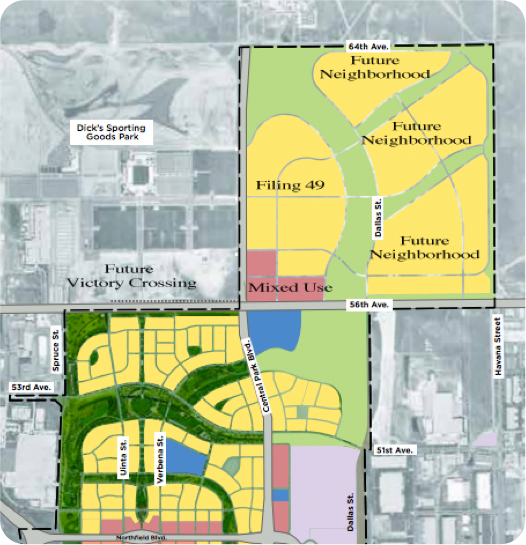 According to the most recent Zoning and Planning meeting held in February, there will be a total of 820 single family detached units, 460 rental units and 160 affordable rental units. The prices will range from the $200,000's to $800,000's with many familiar faces building in that neighborhood.
Some of the builders confirmed to be building in Beeler Park will include KB Homes, Infinity Home Collection, Wonderland, Parkwood, Thrive Home Builders, Boulder Creek Builders and David Weekley. Most builders will offer fresh new floor plans and exteriors that we have not yet seen anywhere else in Central Park.
The overall plan for this newest section of Central Park includes a large green open space that will travel through the middle of the neighborhood. According to our sources the landscape for this open space will have a river running through it and will blend well with the natural landscape of the Arsenal. There will be an additional elementary school, called Inspire Elementary, and about 70,000 square feet of mixed-use space on the corner of Central Park Blvd. and 56th that would include office use, daycare or some sort of drugstore/pharmacy.
The Central Park MCA is currently negotiating with Forest City to add a 3 acre pool site to this neighborhood. There are already plans for an elaborate water feature in this neighborhood but a pool is highly needed given the number of homes to be built north of 56th.
Another exciting development that will be a stone's throw from this newest section will be a large multi-use development called Victory Crossing. Victory Crossing will include over 200 acres of restaurants, retail, shops, hotel and office use.
Forest City is already grading Filing 49 (Beeler Park) and lots are expected to be released some time this summer/Fall of 2016 in 8 different phases. All of Central Park's development should be completed by 2021 and 2022.