Central Park's New Neighborhood - Conservatory Green
Posted by Alex Neir on Saturday, January 12, 2013 at 1:04 PM
By Alex Neir / January 12, 2013
Comment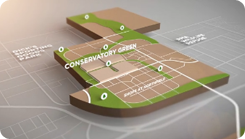 Central Park's newest neighborhood is called Conservatory Green. It will be located just to the north of the North Field mall and will contain 500 new homes.
Forest City continues to innovate Central Park into one of the most masterfully planned communities of all time. The new Conservatory Green neighborhood will take its cues from the topography of the land it is built on. The traditional Denver grid street system is being "relaxed" to allow for a more natural flow of street layout. This design will translate into a more interesting layout of homes, moving away from the traditional straight line of home construction so predominant in Denver.
All new architectural plans have been announced by various builders that include:
The builders have been given color palettes which have been derived from the prairie landscape that surrounds the new neighborhood. The idea is to blend the homes into the landscape to create a natural and organic feel.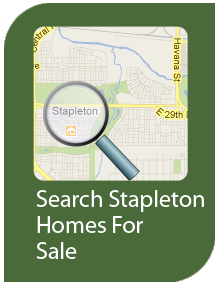 In addition to new architecture and color many of the home builders are offering urban gardens as part of the design selections offered to home owners. Options will include greenhouses, double entry garages, attached gardening sheds and roof top gardening. There will also be a number of gardening courts where community members can garden together. This is a new concept for Denver and has been incorporated into the development as a response to the overwhelming number of gardens in place in the other Central Park sub-neighborhoods.
Plenty of open space has been allotted to the neighborhood keeping it consistent with the rest of the Central Park Development. A second performance green has been planned, similar to Founders Green in the 29th avenue neighborhood, called Conservatory Green Park. Conservatory Green Park will have Central Park's first fire pit, a new water feature and shade structure. Three green ways have been planned that will run through the neighborhood. Additionally, a second dog park is also planned.