Central Park June Events
Posted by Alex Neir on Tuesday, June 4, 2013 at 1:27 PM
By Alex Neir / June 4, 2013
Comment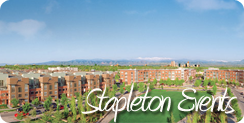 Summer is in full swing and Central Park events are off and running! With the warmer weather, longer days, and more people out and about, there are dozens of events to choose from almost everyday and that are perfect for the entire family. One of the best perks of this neighborhood is definitely the never-ending list of things to do in Central Park.
One of Central Park's many monthly events kicks off this Friday, June 7th. First Friday Flights is an adult only event featuring an Italian wine tasting. Call up a babysitter and hit the town with fabulous wines from Italy, provided by Whole Foods and the Grape Leaf. This event is a great example of what's happening in Central Park that is geared towards a more mature age group. If you are interested, be sure to buy your $15 ticket today, as it is sure to sell out! If this Central Park event sounds right up your alley, then meet at the West Crescent at 6pm and be sure to come thirsty!
If you are looking for a Central Park event that is age-appropriate for the entire family, be sure to check out the various entertainment options at the Green. The first is Theater on the Green, featuring the Broadway hit, Hairspray, on June 7th and 8th. This play will be performed a number of times over the summer, so if you miss this weekend's, do not worry, as it will be back again. Each week, a new movie will be showcased at the Green, including Moonrise Kingdom and To Kill A Mockingbird in June.
Wondering what to do in Central Park is an easy question to answer. Even with the movies, plays, and wine tasting during the evenings, there are plenty of things to do during the day. A Central Park favorite, the Farmers Market, opens for the season on June 16th and will come back every Sunday through October. This is an amazing opportunity to experience local vendors and purchase some great fares. The Sweet William Market has a more vintage and lifestyle atmosphere than the Farmers Markets, and sets up on the Green every Saturday from May to September. These are excellent examples of Central Park events that attract a wide variety of people and they are a perfect way to spend the warm summer months in Central Park.