Central Park Bluff Lake Neighborhood - What You Need to Know
Posted by Alex Neir on Friday, December 16, 2016 at 11:05 AM
By Alex Neir / December 16, 2016
Comment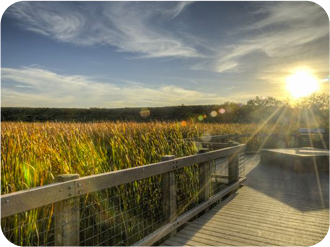 The Bluff Lake neighborhood in Central Park is a relatively new development that is filling up quickly.
There are plenty of shopping, dining, and entertainment options; a nearby farmers market, three neighborhood parks, a nature preserve, and much more. And that's just scratching the surface of things to do in Bluff Lake.
If you think this area sounds like it could be a good place to continue your home shopping journey, read on for some of the most important facts about the Bluff Lake neighborhood for homebuyers.
New Developments
Bluff Lake already has a lot to offer, but its proximity to two new developments -- The Stanley Marketplace and Eastbridge Town Center -- will expand its appeal even more.
This Stanley Marketplace development is still under construction, but it will soon feature plenty of new dining options for Central Park residents. Logan House Coffee Company, Comida, Sweet Cow Ice Cream, Stanley Beer Hall, Rosenberg's Bagels & Delicatessen, and Sazz Pizza & Salads headline the list of vendors. The new marketplace will also host regular craft fairs and farmers markets.
The marketplace will be very bikeable and walkable from Bluff Lake.
Anchoring the new Eastbridge Town Center in Central Park will be a massive new King Soopers grocery store location. The store is slated for 56,000 square feet of the complexes 220,000 square feet overall design. It will be a popular and convenient grocery destination for Bluff Lake residents.
In addition to some small shops and cafes, some of Denver's food industry elite will also be represented. The Town Center development will feature new restaurants by Lon Symensma of ChoLon Bistro and Troy Guard of Los Chingones.
More Features of Bluff Lake
This section of Central Park is great for people who like to get outdoors and be active. It features plenty of open spaces and parks, including the Sand Creek Regional Greenway, a long trail network that connects the South Platte River, Westerly Creek in Central Park, and the High Line Canal.
The Bluff Lake Nature Center is a 120-acre refuge with a lake, trails, trees, and copious opportunities to see and learn about wildlife indoors and outdoors.
Bluff Lake Central Park Schools
For many home shoppers, the quality of the local school district is a major factor in deciding whether or not the neighborhood is a good fit. In Bluff Lake, elementary level students who fall within the boundaries of Aurora will attend Aurora Public Schools. Families have the option to apply to choice into Denver's Public Schools system.
More information on these school systems can be found at aurorak12.org and dpsk12.org.
For more information about Central Park schools, visit the Neir Team's page on schools in Central Park Denver.
Bluff Lake Central Park Homes for Sale
There are a variety of Bluff Lake Central Park Homes for Sale. There are also lots available for new home construction. Learn more about the Central Park builders that operate in the Bluff Lake neighborhood, or contact the Central Park real estate experts for all you need to know.
Contact The Neir Team today and ask about new construction and homes for sale in Bluff Lake!