Celebrate 'Get Organized Month' with Tips from the Neir Team
Posted by Neir Team on Sunday, January 12, 2020 at 1:36 PM
By Neir Team / January 12, 2020
Comment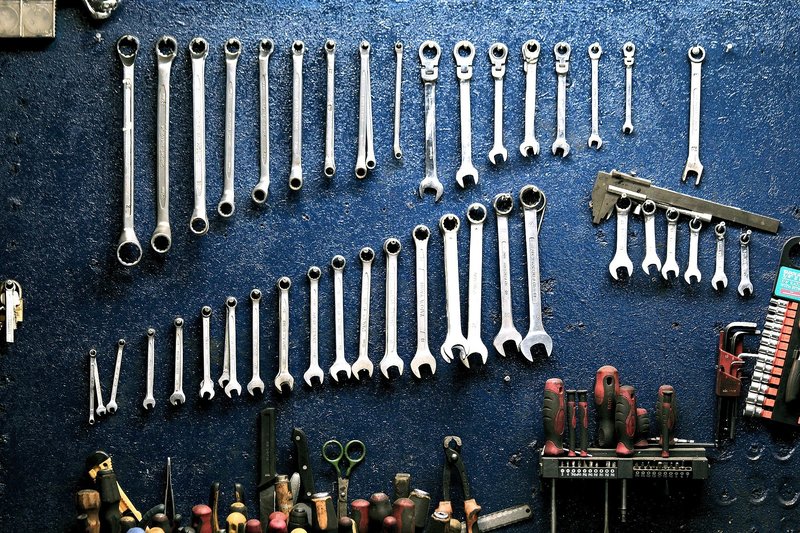 The holidays have passed and the decorations are packed up until next year. Now everything around the home is back to normal. But why not take it a step beyond normal. Get motivated by January being "National Get Organized Month" and vow to do at least one organization project.
While it may take some time upfront, organizing projects usually pay off by making things more efficient once the project is done. For example, spend 30 minutes organizing your tools now and avoid spending 30 minutes searching for the right screwdriver the next time you need one.
Getting organized now is especially important if you are planning to list your home for spring selling season!
Where to start? We usually find it is easiest to take one area at a time. Below is our list. Pick one, roll up your sleeves and dig in. (Tip: Try listening to an audio book while you work. You'll be entertained and productive!)
Kitchen Home Organization
In the rush to make fantastic holiday meals and batch after batch of cookies, often we shove pots and pans anywhere we can. Take the time now to organize your items by type and size (so they stack) and make sure lids to pots are easily accessible.
Look below your sink. Are there cleaners that can be consolidated, discarded or refilled? If you have trash or recycling under the sink, did any items miss the receptacle and end up in the vey far reaches of your space? Looking under the sink is also a good way to make sure there are no leaks or other issues lurking below.
With food storage, check to make sure you don't have expired products. If you have a deep pantry, consider rollout shelves so cans and other products won't get lost and therefore wasted.
Home Office Organization
It is amazing how quickly paper can stack up. Go through any piles and see what they contain. Things for your inbox that've you've forgotten? Or papers you no longer need? A clear desktop can help clear the mind!
Also be sure to go through desk drawers. Lots of things that don't belong in desk drawers are often found in desk drawers! You might also find where all your pens went to! If you have lots to shred, consider taking it to a shredding location rather than doing it yourself.
Playroom Home Organization
If new toys were acquired over the holidays, purge the rarely played with items to make room. Bookshelves are great for games and puzzles, as well as books. For toys that don't have boxes, use bins. Label (with words or a picture) what goes in those bins so the kids can't say they don't know where something goes. Utilize storage baggies for very small toy parts to keep them from getting lost. For example, put all Polly Pocket dolls in a labeled baggie, then put the baggie in the larger "Dolls" bin.
Involve the kids by having them test markers, see what pencils need to be sharpened, check for dried up play-doh, etc.
Garage Home Organization
People often put something back in the garage in the first spot they see. This makes looking for anything a game of hid and seek – and not necessarily a fun one! Instead make theme areas such as gardening, tools, sports equipment and things for the car. This way, you can at least narrow your searches to a zone.
What is really challenging with garages is that they often become the dumping ground of things you are not quite sure what to do with. Find those items that don't belong and relocate them to where they will be used and not just taking space in the garage.
Finally, assess the things in your garage and how much you need them. Two summers ago, a friend's husband bought an inflatable river raft because he got a good deal on it. Has it been used? Nope. Still, they think this is the summer they are going to use it, so in the garage it stays.
How many things do you have like this in your garage? Maybe you use it, but just a handful of times a year… or even just once a year. We have a great solution for such things! We recently were introduced to a new business in Denver called The Shed (www.iShed.com). The Shed will pick up the items you seldom use and store them for you for free. While you are not using the items, The Shed rents them out to others and shares rental income with you. Your item is insured so you don't have to worry about damages and you can get it delivered back to you when you need it… in as little as two hours! And because they have so many products for rent – from sports equipment to tools and baby gear to wheelchairs, you can avoid accumulating the stuff you need infrequently by renting from The Shed instead of buying it yourself!
Happy New Year and happy organizing too,
The Neir Team
(Stacy Neir, Alex Neir, Laura Fuller)