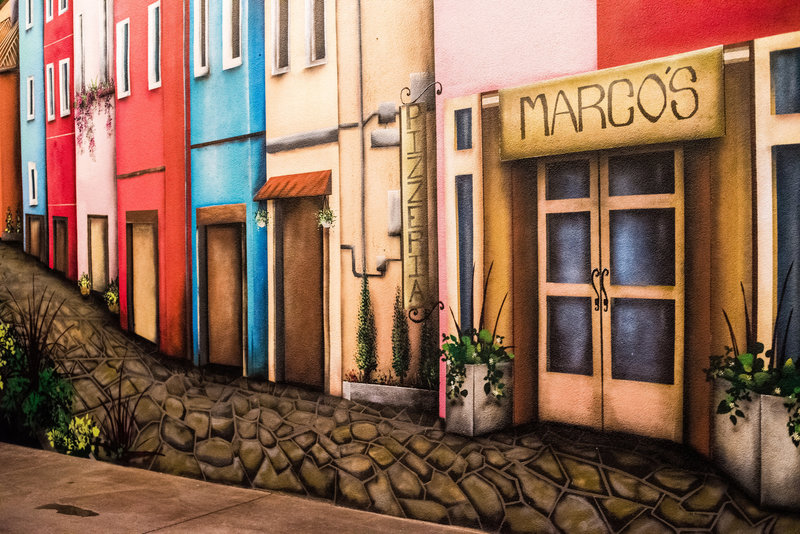 Photo Source: Maros Coal Fired
If you haven't had your full dose of patio time this summer, there is still time! Here is "The Neir Team's Guide to Patio Dining in Denver," providing ideas for whatever patio type you are seeking. While patio season and outdoor dining can go well into October – or even later – take advantage of the great weather now! You might find a favorite outdoor Denver patio that you want to visit every day until the snow comes to stay!
FUNKY FUN
Marcos Coal Fired
With the breathtaking mural that surround its rooftop patio, eating al fresco at Marco's Coal Fired Pizza sweeps you away to a little Italian town. The mural detail and vibrant colors give you so much to soak in that you may not notice when your food is delivered!
Woodie Fisher
So, to be honest Woodie Fisher has a small patio and the patio itself may not be all the special. What we love about it is sitting outside marveling at the juxtaposition between this beautiful historic building and the new hi-rises that surround it. (We admit it: we are architecture geeks.) Woodie Fisher is a revival of one of Denver's first firehouses dating back to 1881. And, because it is housed in an old fire station, the interior has incredibly high ceilings and large windows in the garage doors give the space a patio feeling even when sitting inside.
ZEN PATIOS
Vital Root
We can't think of any other way to describe the atmosphere at Vital Root besides serene. With built-in shade,...