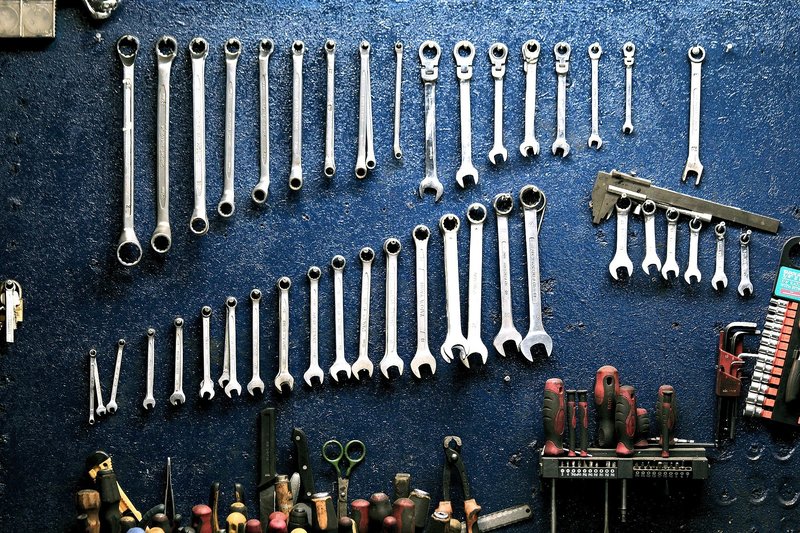 The holidays have passed and the decorations are packed up until next year. Now everything around the home is back to normal. But why not take it a step beyond normal. Get motivated by January being "National Get Organized Month" and vow to do at least one organization project.
While it may take some time upfront, organizing projects usually pay off by making things more efficient once the project is done. For example, spend 30 minutes organizing your tools now and avoid spending 30 minutes searching for the right screwdriver the next time you need one.
Getting organized now is especially important if you are planning to list your home for spring selling season!
Where to start? We usually find it is easiest to take one area at a time. Below is our list. Pick one, roll up your sleeves and dig in. (Tip: Try listening to an audio book while you work. You'll be entertained and productive!)
Kitchen Home Organization
In the rush to make fantastic holiday meals and batch after batch of cookies, often we shove pots and pans anywhere we can. Take the time now to organize your items by type and size (so they stack) and make sure lids to pots are easily accessible.
Look below your sink. Are there cleaners that can be consolidated, discarded or refilled? If you have trash or recycling under the sink, did any items miss the receptacle and end up in the vey far reaches of your space? Looking under the sink is also a good way to make sure there are no leaks or other issues lurking below.
With food storage, check to make sure you don't have expired products. If you have a deep pantry, consider rollout shelves so cans and other products won't get lost and therefore wasted.
Home Office Organization
It is amazing how quickly...