What's been going on at the site and in the area of the new Union Station development since the beginning of the year you ask? Lots and lots of future housing! Six different projects to be exact! Here they are in order from what is going to be completed first to what will be finished by mid-next year.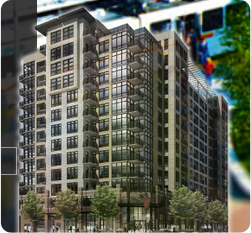 Cadence
Cadence is the first high-rise apartment building in the new Union Station redevelopment field. It is a 13-story apartment tower with 220 units that is leading the charge of truly transforming the Union Station neighborhood. It has a very unique design, with a facade that differs in both shape and color between both ends and has multiple setbacks throughout the length of the building. The 17th Street Gardens are just to the north providing a great public space and a clear path to get through the Union Station neighborhood. At street level, Cadence has a very inviting main entrance with great ground floor retail presence. It address is 1920 17th Street.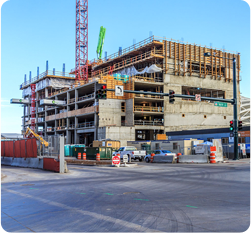 Picture courtesy of DenverInFill
The Platform
Across the street from Cadence will be another high-rise...