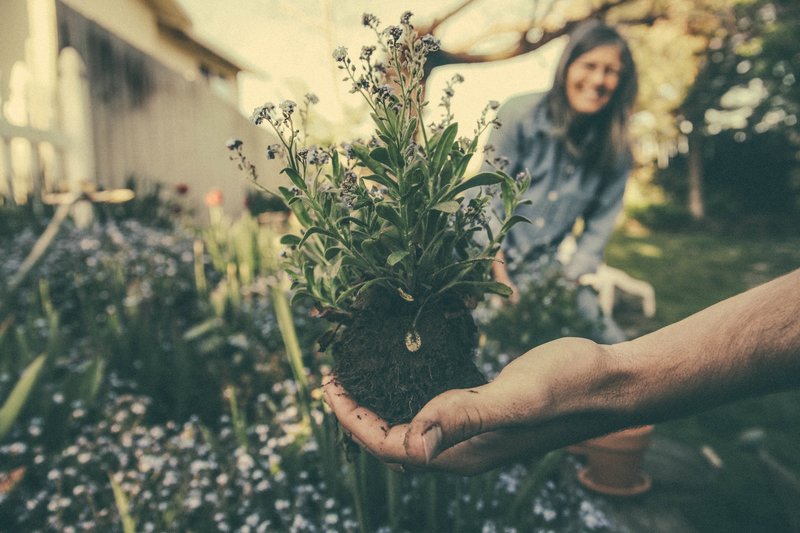 photo by Benjamin Combs/Unsplash
With snow and cold temperatures hitting us more often than sunny dry days, it might be hard to believe spring selling season – when sellers list their home to beat the even busier summer – is upon us. Before you jump in, here's five important things you should do when getting your house ready to sell. These steps are especially crucial this spring as the playing field is leveling between sellers and buyers.
Exterior – Step 1 in Getting Your House Ready to Sell
The saying "it's what's inside that counts" doesn't really apply in the real estate world. Rather exterior and interior are of equal importance when it comes to selling a home. Why? The exterior is the first thing a potential buyer sees. It sets the stage for what is going to be inside. It has happened that when taking clients to a showing, they've decided not to go in based on the outside.
So what do you do?
Make sure bushes and tall ornamental grasses are trimmed and tidy and mulch is refreshed. And don't forget any little presents your dog might leave in the yard. Believe it or not, if a buyer takes a misstep, they will associate that moment when evaluating their entire experience at your home.
Once that is done, take a look at your paint. Are there nicks on pillars or on your handrails? Touch those up! One easy fix to spruce up the look of your home is a fresh coat of paint on your door. Perhaps even a new pop of color. But do this with caution and after consulting your real estate agent. You need a color that will appeal to the masses, not serve as...