Blue Sushi in Denver: A Modern Twist on Traditional Cuisine
Posted by Alex Neir on Saturday, March 16, 2013 at 9:16 AM
By Alex Neir / March 16, 2013
Comment
Blue Sushi in Denver: A Modern Twist on Traditional Cuisine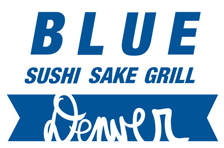 If you are in the mood for sushi and love eating out in Denver, there seems to be an endless amount of options when it comes to Japanese restaurants. But most people know that sushi can be tricky. When it is good, it can be amazing. But when it is bad, it can be dangerous. Thankfully, a new Japanese sushi restaurant has recently opened in LoDo that will ease all anxiety about bad sushi. Blue Sushi in Denver mixes together delicious, traditional Japanese cuisine with a modern, American flare and can be argued as the best sushi place in town.
Located at the corner of 16th Street and Wazee downtown, the Blue Sushi Sake Grill opened last July and was a much-needed addition to the Denver culinary world. Their gimmick is adding that infamous American attitude to old-world sushi, and throwing in page after page of sake to finish it off. Blue Sushi in Denver is a clever, trendy update to a popular food and definitely one of Denver's hot new spots.
Naturally, the sushi is delicious. They offer the more conservative "Maki" rolls, like the Cali, Philadelphia, and Rainbow. And for those feeling adventurous and daring, the menu at Blue Sushi in Denver also has specialty and super specialty rolls. The Killer Bee and Blue Volcano rolls are crazy fun, different, and will leave a lasting impression. One can also try the restaurants wide selection of nigiri and sashimi.
But if raw fish and seaweed is not really your thing, the "Grill" part of "Blue Sushi Sake Grill" will not disappoint. There are a wide variety of starters, salads, and meat-based entrees. One recommendation: try the Shishito Peppers as an appetizer. These traditional Japanese peppers are sautéed in garlic, soy, and butter. What could be better?
Blue Sushi in Denver has amazing food and a chic, vibrant atmosphere. But one of the best, and most notable, features of the restaurant is the Sake Bombers Lounge. Appealing to the happy hour crowd, this area of the restaurant has made eating out in Denver even more of an experience. This lounge area of the restaurant offers a relaxed, chilled, and yet exciting environment, with a vast menu of sake and imported Japanese beers. With great drinks, delicious food, and reasonable prices, Blue Sushi in Denver has rightfully claimed its spot as Denver's hot new spot.