Best Dog Parks in Denver
Posted by Alex Neir on Thursday, August 18, 2016 at 2:30 PM
By Alex Neir / August 18, 2016
Comment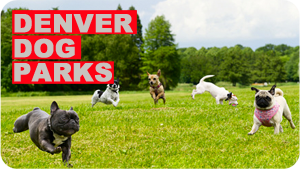 Dogs, just like their owners, need a change of scenery and a little socializing every once in awhile. Sometimes the usual backyard jaunt isn't enough.
If your pooch is dying to stretch his or her legs and meet some new friends, we've got everything you need. Here's our list of the top dog parks in Denver.
Greenway Park
E 22nd Ave and Syracuse Street
Online info: Greenway Park
There are several brand-new options for canine lovers looking for off-leash parks, but the classic Greenway Park is still arguably the best. This location earns rave reviews for cleanliness, security, and friendly visitors (both canine and human). The park's amenities include copious plastic bags, hydrants, and shaded benches.
Central Park Dog Park
2002 N. Spruce St.
Online info: Central Park Dog Park
At the Central Park Dog Park, your little friend can dig in the sand, roll around in the mud, and run wild through large grassy areas. It's a huge park with a convenient location for many residents of Denver's east side. No pitbulls and children under 12 years old are not permitted to enter.
Berkeley Dog Park
4544 W. 46th Ave.
Online info: Berkeley Dog Park
The dog park at Berkeley Lake Park on Denver's west side, isn't the biggest patch of canine-friendly land in the metro area, but it's still one of the best. It's nestled in one of Denver most historic and beautiful neighborhoods, and it offers gorgeous lake views (although no lake access). It's a fun spot to unleash your furry friend and let them roam free in the dirt and grass. Pitbull ban enforced.