Best Denver Public Elementary Schools: Where to Buy When You Have Kids
Posted by Neir Team on Saturday, January 19, 2019 at 9:18 PM
By Neir Team / January 19, 2019
Comment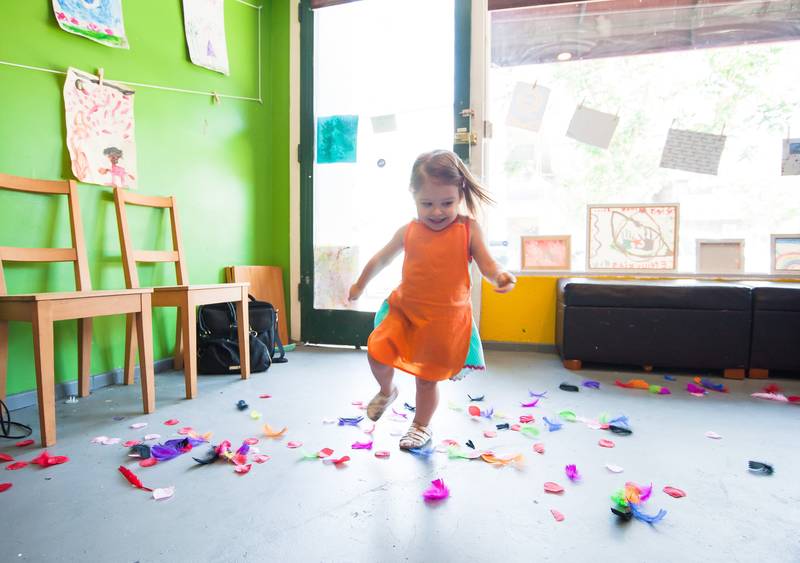 Photo by Mike Fox on Unsplash
With Denver Public Schools' (DPS) School Choice enrollment process underway, we've been thinking about the connection between where you live and where your kids go to school.
In DPS, a School Choice process exists that allows you to request the schools that will best meet your needs, regardless of where you live in Denver. However, most schools still have neighborhood school status, which means if you live at a certain address you have a guaranteed spot at that school.
While you are unlikely to make a buy/sell decision before Feb. 15, the end of round one of School Choice, this is a good time for parents with children not yet in preschool or kindergarten to start thinking about where to send the littles in the future.
Below are the best elementary schools in Denver that are either a neighborhood school or part of an enrollment zone. In enrollment zones, you don't have a guaranteed spot at a specific school, but a guaranteed spot at one of the schools in the zone if you live within that's zone's boundaries.
If you want to skip all the reading, we think your best bet is to buy within the Central Park Enrollment Zone. A best Denver public elementary school pick is Westerly Creek, which is within that zone. While Westerly Creek is #4 in this list, the difference in score is negligible when comparing the best Denver elementary schools designated as home schools or in enrollment zones. Additionally, other schools in the Central Park Enrollment Zone are also strong performers so all your choices in Central Park are good ones.
Central Park also has the most inventory, a majority of which are newly built properties or ones that are not yet started, which allows buyers to customize the house to make it the home of their dreams. One of these new properties is our very own listing at 9322 E. 58th.
Without further ado, here's the list! (please note that school boundaries are approximate)
Best Denver Public Elementary School #1 – Slavens
Hampden to Yale; University to Colorado Blvd.
Slaven's has a leadership culture that "engages students in their own learning. Students set goals and track progress their progress. All students become active participants in the direction of the school and many of the decisions that are made." In this area, there are seven available single-family homes ranging in price from $425-640K for 3 bed/2 bath homes with approximately 2,000 square feet.
Best Denver Public Elementary School #2 – Steck
Speer to East 8th; Dahlia to Colorado Blvd.
In 2013, Steck analyzed issues of long-term importance in order to prioritize their budget. Among other focus areas the school determined "we will use technology to promote critical thinking, problem solving, communication and digital citizenship skills so our students can achieve academic, social and emotional growth." The neighborhood has 18 single-family properties from $575K to $3.5 million. There are several 3 bed/3 bath homes in the $850-900K range.
Best Denver Public Elementary School #3 – Holm, Far SE Enrollment Zone
Monaco to Havana, Yale to Belleview
This school has provided little information about itself so there isn't really anything we can tell you. What we do know the price range on available single family homes is $390-$724K. The bulk are in the $500K range.
Best Denver Public Elementary School #4 – Westerly Creek, Central Park Enrollment Zone
Quebec to Havana, Montview to E. 56th Ave.
Westerly Creek focuses on a growth mindset, or the notion that "intelligence is not fixed, students with a growth mindset are more motivated to learn and exert effort, and outperform those with a fixed mindset." The school also believes that college and career success are tightly linked to student's personal skills and strengths. Character traits emphasized are grit, gratitude, curiosity, zest, optimism, self-control, and social intelligence. There are 124 single family homes on the market between $242K and $1.5 million. Homes in the $600K are mostly 3 bed/3 bath.