Best Denver Neighborhoods for Commuters
Posted by Stacy Neir on Thursday, February 5, 2015 at 11:48 AM
By Stacy Neir / February 5, 2015
Comment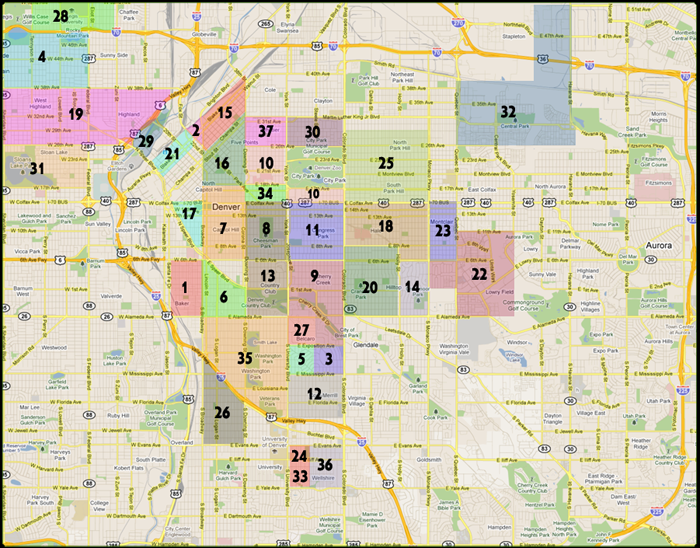 Those looking to relocate to Denver will find a couple of neighborhoods that are suitable for commuters. In the Hampden South/Southmoor Park neighborhood of Denver, accessibility and walkability are priorities for the residents that dwell here. In Hampden South, there are more than just excellent neighborhoods, but a great venue for food and fun. The District and Shoppes at Highpointe provide fine dining and retail stores, making the area appealing to locals and visitors alike.
The majority of the homes you'll find in Hampden South were built in the '60s and '70s, so they come with open, yet functional floor plans that are ideal for families of today, who enjoy their own space and privacy. However, the homes aren't too large to where residents don't know their neighbors. There are a fair share of original owners who live here, but those who decide to leave are replaced by new younger families.
What makes this neighborhood a winner for commuters is that it has the Southmoor light rail station that transports residents to the city. The Ballpark/River North Art District area is a popular spot for urbanites who are looking to have fun. It's home to artists, coffee roasters, builders, architects, brewers and manufacturers. This assortment provides suitable backdrop for work or play. It's not too far from downtown, making it a great commute for bike riders as well.
Central Park real estate is a hot commodity for people who work downtown. This family-friendly neighborhood on the northeast part of town is only a 15 minute from the major business centers in the city.
These Denver communities are great for families, couples and singles who are looking for a place to live that is commuter- and urbanite-friendly.
If you would like help finding the perfect home with the right balance between suburban peace and big city excitement, contact the Neir Team or browse our Denver real estate listings by neighborhood.
Our Denver real estate team is here to help you find the perfect location for your next home. Call Stacy Neir at 720.280.3004 or Alex Neir at 720.935.4399 today!