Avoid the Stress: Get a Premade Thanksgiving Meal in Denver
Posted by Alex Neir on Monday, November 12, 2018 at 1:21 PM
By Alex Neir / November 12, 2018
Comment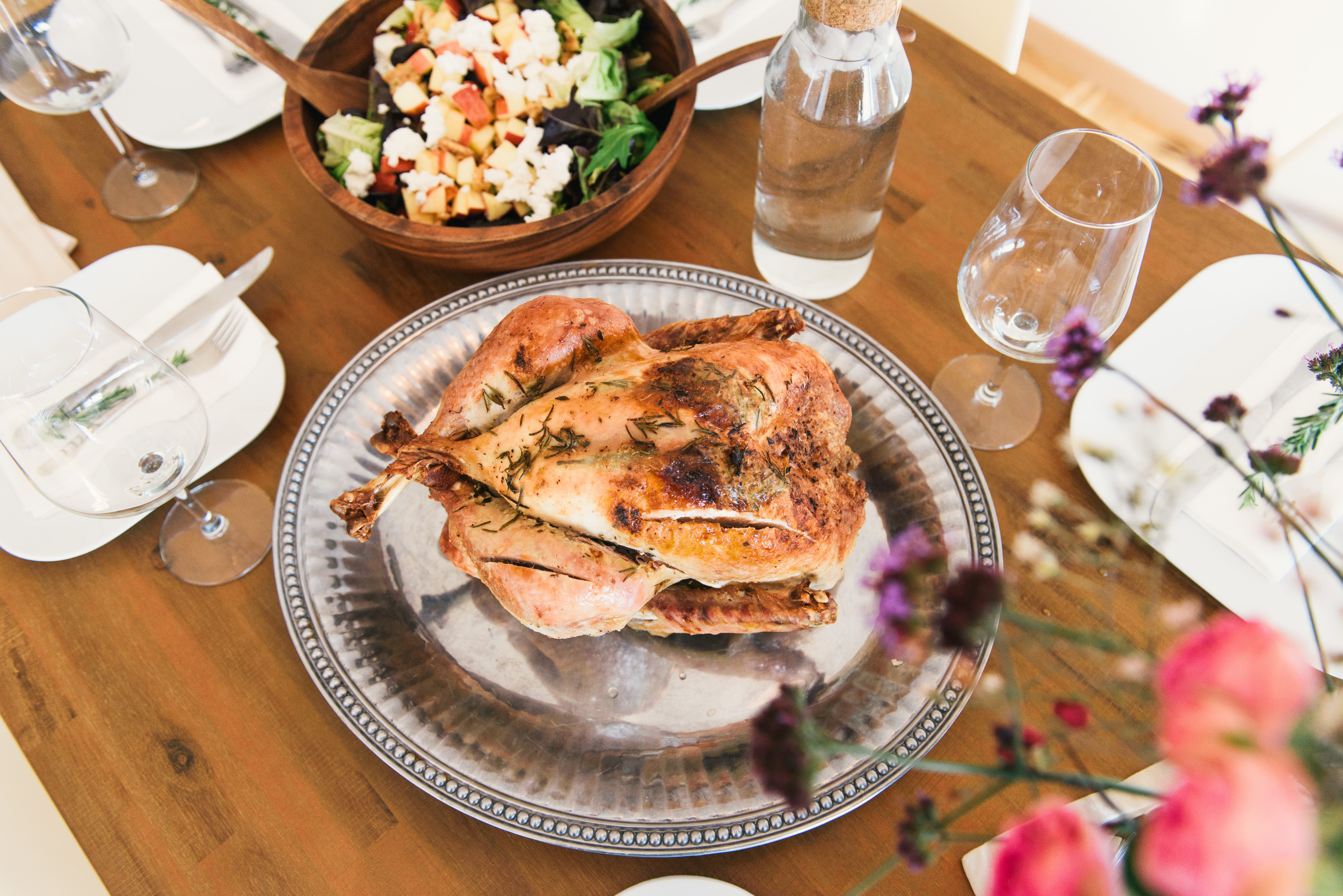 We love Thanksgiving. But admit it… it can be a bit stressful. The desire to make a moist, delicious turkey and perfect pumpkin pie often become the focus of this holiday that is really about family and counting blessings. Why not simplify your Turkey Day and let someone else do the cooking. Below are some wonderful places where you can get a premade Thanksgiving meal in Denver. And we won't tell if you want your mother-in-law to think you did all the work!
IMPORTANT NOTE:
If you are interested in a premade Thanksgiving meal in Denver,
DON'T DELAY – most order deadlines are this week!
Premade Thanksgiving Meal in Denver Option #1: FIVE EGGS
ORDERING DEADLINE: End of day Wednesday, November 14
Talk about easy! With a couple of clicks, you can have a complete Thanksgiving meal brought right to your door. The complete meal serves two, but of course, you can order more to accommodate a larger crowd. In addition to turkey, the complete precooked Thanksgiving meal has cranberry sauce, gravy, cornbread stuffing, choice of three sides and pie.
Five Eggs will deliver a fully cooked natural turkey, or take care of the prep and bringing and let you roast it yourself.
If you're just looking for a few precooked Thanksgiving dinner side dishes, Five Eggs has that too. You can order candied sweet potatoes, classic green bean casserole and other sides, plus pies. We are eyeing the apple pecan arugula salad. It'd be good to have something on the lighter side and the price is very reasonable at just over $2 per person for a salad serving 8.
Premade Thanksgiving Meal in Denver Option #2: MONDO MARKET
ORDERING DEADLINE: TODAY! Monday, Nov. 12 at 8 p.m.
If you are more of a ham than turkey kind of a family, Mondo Market has you covered. And of course you can get turkey too. Hams and turkeys come in a variety of sizes. You can also make life incredibly easy and get sliced turkey!
Once you make your ham or turkey decision – or why not get both – you have a full range of sides to choose from. And, don't forget the pie.
Mondo Market offers two convenient pick up locations: Stanley Marketplace and The Source.
Premade Thanksgiving Meal in Denver Option #3: BriDer
BriDer, a rotisserie, seasonal market concept and restaurant, is serving up Thanksgiving grub as well. And where better to get a turkey than a rotisserie?! BriDer's special is $20 per person for turkey, rolls and pumpkin pie. Sides, including mushroom and apple stuffing and mac and cheese, are available at $5 per person.
Premade Thanksgiving Meal in Denver Option #4: GROCERY STORES
Our Denver grocers also have premade Thanksgiving meals. King Soopers, Safeway, Whole Foods and Sprouts Farmers Market all have Thanksgiving meal plans. Giving you until Monday, November 17, Sprouts seems to have the latest ordering deadline.
Premade Thanksgiving Meal in Denver option #5: PHooD Specialist
If you are interested in premade Thanksgiving meal in Denver, but want something tailored to you, how about hiring a personal chef. Recommended on Central Park Bizz Buzz, Courtney Frasch is ready to serve you through her recently opened business: PHooD Specialist. Courtney is a scientist turned chef so she knows her stuff. Check out PHooD Specialist at facebook.com/phoodspecialist