How to Avoid Common Mistakes When Hiring a Realtor
Posted by Alex Neir on Tuesday, April 2, 2013 at 2:47 PM
By Alex Neir / April 2, 2013
Comment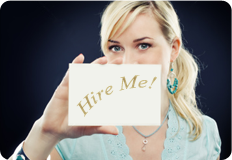 Everyone knows that when it comes to selling your house, the most important, and first step, is to hire a realtor. Real estate is obviously their area of expertise and a broker can help sell your home faster, for more money, and make your life a little easier. But when it comes to hiring a realtor, knowing how to select the right agent in Denver is crucial. To help with this process, it is just as important to focus on what not to do.
Do not hire a broker simply because they agree with the selling price you want. Many times, sellers think that their house is worth more than it actually is, and that can lead to an unexpectedly long time on the market and dissuade potential buyers. When hiring a realtor, listen to their opinion of the price and how they came up with that number. Good real estate agents use years of experience and knowledge to price your house at a figure that will help it sell quickly and for the most money possible. And keep in mind that Denver real estate brokers know this market better than anyone else and stay on top of the ever-changing trends.
Just because a broker offers you a lowered commission does not mean they are the best choice. The famous saying, "You get what you paid for," is never more applicable than when hiring a realtor. If a broker is offering to be paid less, they are also going to work less, market less, and push less to get your home sold. With that reduced commission, they have less incentive to spend money on the marketing your home may need. How to select the right agent in Denver can be a tough choice, but you want a broker who will work hard for you throughout the entire experience, not give you a lower sticker price just to get you to sign a contract.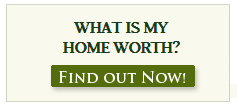 It may be hard, but when hiring a realtor, do not automatically gravitate to a friend or family member that is an agent. This is a business transaction and sometimes, it can get rather emotional. Working with a friend or relative allows naturally puts more emphasis on emotions and less on the facts. Now, we are not saying that if your friend or cousin is a Denver real estate broker they are not the right choice. But before hiring them, ask yourself how this whole experience will affect your relationship if negotiations do not go as planned.
We know that choosing a Denver real estate broker is a difficult choice, but if you focus on what not to do and keep in mind that selling your home is a business deal, you should be able to make a smart decision and pick the best broker for your needs.