The Art of Buying in a Seller's Market
Posted by Alex Neir on Friday, March 15, 2013 at 1:24 PM
By Alex Neir / March 15, 2013
Comment
The Art of Buying in a Seller's Market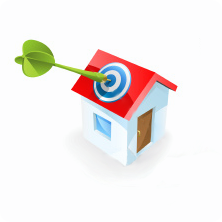 If you are currently looking to buy a home, it is hard to ignore the fact that we are currently experiencing a seller-dominated market. There are very few homes on the market and the ones that are seem to disappear overnight. Some homes receive multiple offers the day they go on the market, making this an incredibly competitive environment. For many, buying in a seller's market can be intimidating and overwhelming, but we are here to help you to figure out how to get an offer accepted.
The first, and probably the most important, step is to get pre-approved. This will not only establish that you can, in fact, get pre-approved and show you how much you can afford, but it will also erase seller-anxiety. When multiple offers come in on one house, the sellers will typically only look at buyers who are pre-approved. This eliminates the possibility that a buyer will have to cancel the contract later on because they cannot get approved. And when buying in a seller's market, time is not on your side and you may not be able to wait the few days it takes to get approved.
Before you even start the physical home-hunt, know what you want: tour the neighborhoods, have your minimum beds and baths in mind, and go into the search with a precise idea. This will allow you to move quickly when you find exactly what you are looking for. For those buying in a seller's market, they can move quickly and place an offer immediately if they already know what they are looking for. In a market like this, there is not time to tour a house and take a few days to decide if it fits your needs.
With multiple offers coming in quickly for a single property, sellers have the luxury of being choosy. If you want your bid to receive serious contention, do not submit a low-ball offer. Most homes in this market are selling for asking price or higher. And it is a safe bet that if you submit an offer well-under asking price, there is at least one offer higher than yours that the sellers will choose. It is not hard to figure out how to get an offer accepted. You want to submit the most appealing and straightforward offer and hopefully, outshine any others the sellers have received.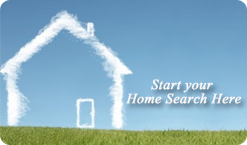 Home sales prices are steadily increasing, being propelled by multiple offers and low inventory. You can drive around the neighborhoods you like and hope to come across a new "For Sale" as it is being pounded into the ground. But the truth is, if you are not working with a licensed realtor, buying in a seller's market might be impossible. Not only can realtors use their resources to find homes the second, or even before, they go on the market, but they are also experts at negotiating home prices. If you are working independently, you are not likely to submit the best offer for you or the seller. That is what realtors do day in and day out, and especially in a market this competitive, it is important to have a professional in your ring.
Buying in a seller's market may seem daunting and difficult, but there are simple and fast steps your can take to ensure you score the home of your dreams.