Architecture housing styles in Washington Park
Posted by Alex Neir on Monday, January 7, 2013 at 1:19 PM
By Alex Neir / January 7, 2013
Comment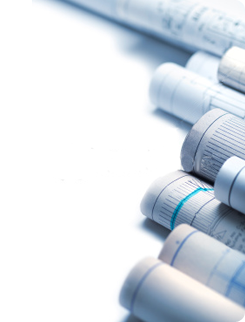 Architectural Styles of Washington Park
Washington Park, or Wash Park for short, is one of Denver's most preeminent and prestigious neighborhoods, located on the famous 165-acre park it is named after. The lengthy running trails, crystal blue waters, and tree-lined streets offer numerous benefits for those who enjoy living in Wash Park. But this area also offers characteristics that set it apart from Denver's other neighborhoods.
Wash Park architecture is a diverse and eclectic mix of styles, all of which maintain a high standard of beauty. Wash Park home styles range from International to Denver Square, Neoclassical to Victorian-era. But the primary style of Wash Park architecture is the bungalow. Sprinkled throughout the neighborhood, these homes can be spotted by their defining characteristics: low-slung style and charming verandahs. Many people spend lazy summer evenings on their verandahs, enjoying the breathtaking views and laid-back Wash Park atmosphere.

What makes Wash Park architecture so charming is the sense of community it creates. The majority of Wash Park home styles incorporate a front porch or yard, an established place for residents to sit, chat, and get to know each other. Many homes maintain the classic finishes and historic look on the outside, but exhibit a range of modern updates and renovations on the interior. Bungalows may seem like a simple style, but each house showcases its owners' unique personality, while still maintaining the upscale Wash Park vibe.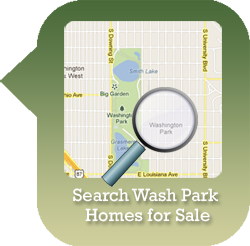 Although Wash Park architecture is a main contributor of charm in this neighborhood, living in Wash Park has other perks as well. Small commercial areas can be found throughout the area, showcasing local restaurants and shops. Corner stores are situated every few blocks and host amenities that anyone living in Wash Park might need. The famed Thanksgiving Turkey Trot races through the park each fall and the Furry Scurry every spring. During the summer, the park hosts soccer games, volleyball tournaments, and flag football leagues. Living in Wash Park is a unique and inviting experience, with diverse and classic Wash Park architecture and a timelessly beautiful park at its heart.