Architecture Housing Styles in the Highlands
Posted by Laura Fuller on Tuesday, September 10, 2013 at 3:19 PM
By Laura Fuller / September 10, 2013
Comment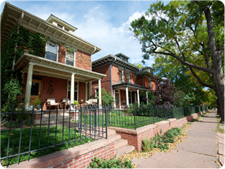 Homes in the Highlands neighborhood in Denver (founded in 1858) come in a wide range of shapes, sizes, ages and prices. On any given street, one can find houses in as many as half a dozen architectural styles, with modest Denver Squares, next to Craftsman bungalows, next to even more elaborate Queen Annes and then newer homes that borrow elements from their older neighbors. To break down the architecture even a bit further, think charming, with exposed brick walls, winding staircases and other attributes of true Victorian architecture.
The residents' overall love for historic preservation is the reason for the Highlands neighborhood's melting pot of homes, which defines the area. Speaking of literally defining the area, it is squared off by West 38th Avenue, Zuni Street, West 32nd Avenue and Federal Boulevard. This area encompasses quiet, tree-lined streets, a plethora of cozy restaurants, unique boutiques, fun bars, other commercial areas, several parks and the different types of home styles that just can't be beat.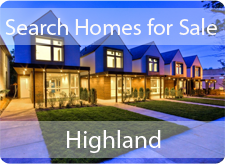 Real estate in the Highlands has increased in value in recent years and the trend is likely to continue well into the future. After all, it's not just the homes themselves that are attractive, it's also their setting. Everything is within minutes of each other, and minutes from downtown too, which absolutely enhances the community's "move to" appeal.
Living in the Highlands is a treat, whether you're a recent college graduate or a retiree, and one only knows that even with that wide range of ages, there will be an architectural style of choice for everyone!