Sellers, do you want feedback? An OFFER is your best feedback!
Posted by Alex Neir on Monday, December 10, 2012 at 3:51 PM
By Alex Neir / December 10, 2012
Comment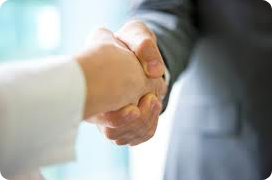 Sellers, do you want feedback? An OFFER is your best feedback!
So you have decided to sell your home, congratulations. You have hired a realtor and come up with a compelling price based on the comparable properties that have sold in the area. You have painstakingly gone through the house to remove as much furniture as possible while still making the home feel warm and relaxing. You have spent countless hours cleaning and organizing so that everything in the house is purposefully placed. The yard is immaculate and the entrance is inviting.
Now comes the listing day when the home goes active in Metrolist. You are overwhelmed with excitement as your home in top shape and you feel that buyers are really going to like it. The house gets numerous showings and you are anxious to hear the feedback on what the other brokers and buyers think. Your listing agent calls to report that some buyers have provided feedback, the house is not the one for them, while others have not provided any. You think to yourself, how hard is it for them to provide a little feedback on what they thought of the house, its common courtesy!
The truth is – they have provided you with valuable feedback. Since they did not set up a second showing or present an offer the house was not right for them. You already know the shortcomings of the house. Perhaps it only has 2 bedrooms, is on a busy street, has a funky floor plan, needs new carpet etc. These are things that are not easily fixable and are already known. Rarely is feedback profound in uncovering hidden items that once addressed sell the home. Feedback is typically mundane and thoughtless – "the house showed well", "the bedrooms are too small", "we liked another one better" etc.
The real focus and the very best feedback is an OFFER. So if you find yourself without such feedback address the issues that are preventing an offer!