8 Secrets to Selling Lowry Denver Homes for 10% More
Posted by Alex Neir on Wednesday, January 25, 2017 at 9:00 AM
By Alex Neir / January 25, 2017
Comment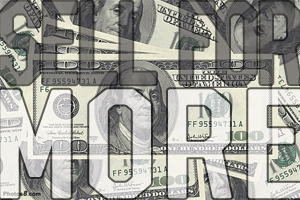 After all the talk of the booming real estate market and rising home prices in the metro area over the past couple years, you've finally decided to sell your Lowry Denver home. Now what?
In a highly competitive market like Denver, It's especially important to make your house as attractive as possible in order to stand out to the ideal buyer. What's the best way to do that?
Here are eight marketing and open house tips that are sure to help sellers get a 10 percent or more boost to the sales price for Lowry Denver homes.
A Clean Home Sells - A messy house knocks thousands of dollars off the sale price. Cleaning your house thoroughly is a prudent idea. It's low-hanging fruit that far too many sellers don't pick.

Price Your Home Right - It's obvious that pricing too low takes money out of your pocket. However, overpricing your house does the same. In the real estate industry, new listings shine the brightest. If you price too high in the beginning, your house will stay on the market. People will wonder why you haven't sold, and the perceived value of your house will dip.

Don't Leave Repairs Undone - Leaving a repair undone will cost you more than the repair itself. It adds negative emotions like doubt to the equation. Buyers will wonder what else you left unrepaired.

Make Sure Your House Smells Great - Do you have odors from pets, smoking, or cooking? Remove all traces of these smells before showing the house to buyers.

Communication Is King - People want to feel their time is respected. Don't delay requests for information about the house and sign contracts promptly. Dawdling is an unnecessary irritant.

Photos and Videos Matter - Just like on Amazon or Ebay, good photos and videos will attract better buyers.

Buyers Must Envision Living in Your House - Take your pictures and your personal items out of the house. Your house needs to feel as if it would suit anybody. That way the buyer can picture themselves living there.

Experience Counts - A skilled, trusted, and proven real estate agent will sell your house in the least amount of time for the most amount of money.
Interested in maximizing the sale price of your Lowry Denver Home? Contact the Neir Team today to get expert advice that will put more money in your pocket.