5 Real Estate Listing Photography Mistakes to Avoid
Posted by Alex Neir on Monday, January 9, 2017 at 1:01 PM
By Alex Neir / January 9, 2017
Comment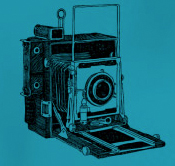 Crisp, high definition photographs are an essential part of a real estate listing. If the pictures of your home aren't as good as the pictures of competing homes on the market, it might not even matter that your property is actually better in real life.
Image is everything when it comes to real estate listings. If you want buyers to fall in love with your home and offer you your ideal price, you need to make the listing photos a priority from the start.
Here are 5 common real estate photography mistakes that you should avoid if you want to create an excellent listing for your home:
Blurriness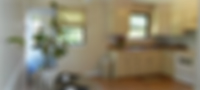 Blur is caused by a shaky camera. The best way to avoid it is to use a tripod. It's a relatively cheap solution to a problem that will sink your listing photos. Set a tripod and camera up at chest height and you're much more likely to get sharp, appealing photos that entice buyers.
Clutter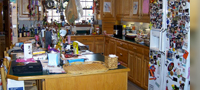 Get rid of the clutter! Putting personal items away, removing items from counters, and taking unnecessary decor from walls and corners are all essential steps for preparing a home for sale to be photographed. Also, please remember to put the car in the garage for exteriors.
Crooked Horizon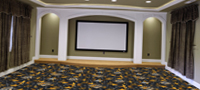 If your home looks crooked in photos, you might as well not provide any pictures in your listing. Use your camera settings to open a grid in the viewfinder. This will help you keep things level when aiming and focusing.
Poor Lighting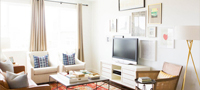 Turn off your flash! Direct, natural light is the only way to go for real estate photography. To keep window brightness from ruining the shot, just adjust the exposure to a spot on the wall.
Poor Composition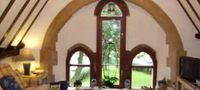 When framing a shot, try to capture as much of the space as possible without bringing in too much ceiling. It might even be worthwhile to invest in a wide angle lens.
To talk to the Neir Team about all the elements of an excellent listing in the Denver real estate market, call Stacy Neir at 720.280.3004 or call Alex Neir at 720.935.4399.