2015 New Year's Resolutions for Home Sellers
Posted by Stacy Neir on Wednesday, December 31, 2014 at 11:50 AM
By Stacy Neir / December 31, 2014
Comment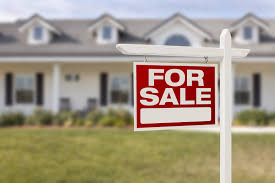 Want to make 2015 the year you sell your home? Then you need to familiarize yourself with the current market. Today, selling is much different than it was a decade or more ago. To help you realize your goals, you can use the following tips as your New Year's resolutions to successfully sell your home.
Make Your Ads Appealing
The Internet is a key battleground for home sellers these days, so make sure your listing has what it takes to stand out online. A lot of people are using mobile devices to complete property searches, so pictures of your property need to be optimized for smartphones and tablets.
Don't Let Your Emotions Get the Best of You
Your home is a place that holds a lot of memories for you and your family, but don't let this hinder your ability to sell it. Think of your house as an investment rather than your home. If you're too sentimental, you may reject a fair price or fail to negotiate with a buyer who is serious.
List Your Home Once You're Serious
Before you put your home on the market, make sure that you are emotionally ready to move forward with your decision. Also, make sure that you are prepared to make a quick sale. You'll need to:
Completely clean and de-clutter
Know your sale price
Be ready to find a new place to live
Hire the Best Agent
Make sure you hire a real estate agent with a good track record. Having the best agent on your side can make all the difference when you want to achieve top sale price or sell within a tight timeframe. For those in the Denver area, trust the Neir Team to help you sell your home. Parties seeking to sell their Rhode Island real estate should also consider the help of Rich Epstein Residential Properties.