2012 Denver Real Estate - Market Performance
Posted by Alex Neir on Thursday, January 3, 2013 at 11:43 AM
By Alex Neir / January 3, 2013
Comment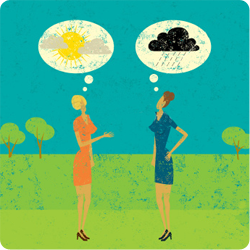 2012 Denver Real Estate - Market Performance
As 2012 comes to an end it's hard to find any good news on the economy. With the fiscal cliff solution receiving a Band-Aid and punted down the road another 2 months and continued high unemployment where can you turn for a glimmer of positivity? The answer is the Denver real estate market. With continued low inventory levels the appetite for homes keeps picking up resulting in very strong year-over-year market statistics.
Market stats are for the entire Denver MLS.
Highlights for the residential market:
11.2% increase in avg price - sold ($206,773)
27.3% decrease in avg days on market (72)
20.5% increase in the number of closed sales year-over-year (2,975)
Highlights for the condo market:
29.0% increase in avg price - sold ($198,080)
39.0% decrease in avg days on market (64)


Will this strength continue? It is my opinion that is will. Here's why:
Denver's 60 Million dollar investment in the Union Station redevelopment and public transportation infrastructure. This project will transform the downtown LoDo area of Denver and will create an oasis in the city. The Unions Station redevelopment group has listened to the citizens of Denver and is working hard to create and truly inviting area of the city. There will be numerous open space plazas combined with a sidewalk café lined corridor leading from LoDo to Riverfront. Union Station will create a hub for all the outlining suburbs of the city and will make the amenities of the city accessible to all.
Denver offers a high quality of life and relatively low cost of living
Denver has overwhelming recreational options
Denver has great weather
Denver offer a very active lifestyle
All these factors tend to point to more stability and growth in the Denver housing market. This is great news for home owners as we are likely to prices continue to rise during 2013. Additionally, with interest rates still less than 4%, 2013 presents a unique opportunity for first time home buyers.