12 Real Estate Terms that Shouldn't Scare You
Posted by Alex Neir on Wednesday, January 11, 2017 at 9:12 AM
By Alex Neir / January 11, 2017
Comment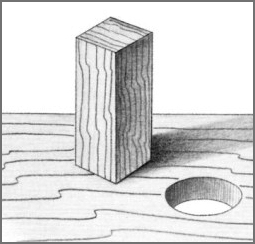 Are you confused by some of the terms popping up in your first attempt to buy or sell a home in Denver?
Don't worry, you're not alone. The real estate industry is filled with unique terminology that can trip up homebuyers, sellers, and even unseasoned agents.
Here are some quick definitions for the terms that you're most likely to encounter.
Appraisal -- It's the estimated value of a property
Certificate of Title -- The document that verifies the home is legally owned by the person claiming to own it
Closing Costs -- All of the expenses and fees associated with closing a home purchase. They can add up to as much as 4-6 percent of the cost of the home.
Contingencies -- Certain conditions that need to be met in order for a buyer's offer to be accepted and for things to proceed
Due Diligence -- Actions that the buyer should take to protect their real estate investment
Debt to Income Ratio -- To qualify for a loan, your monthly debt should add up to less than 43 percent of your monthly income.
Earnest Money Deposit -- A payment the buyer includes with their offer in order to prove serious interest to the seller.
Escrow -- An account where all closing costs are collected while the lender approves the deal.
FICO Score -- A numerical value assigned to a buyer based on their credit history.
Good Faith Deposit -- A payment made to the lender at the time of the offer to show serious interest.
HOA -- Homeowners associations (HOAs) are organizations that set and enforce rules and standards for properties within their community.
Prequalification -- the process through which lenders determine if a borrower is qualified to receive a home loan.
Need more help understanding the complex terminology involved in buying or selling real estate in Denver? Contact the Neir Team for assistance!
Call Stacy Neir at 720.280.3004 or call Alex Neir at 720.935.4399 today!