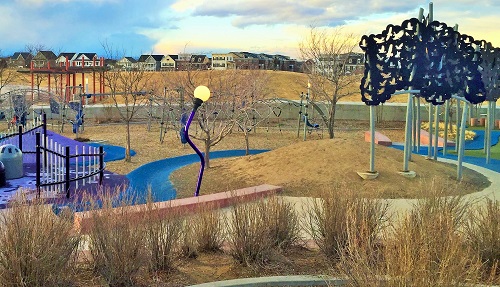 If you live anywhere near Denver, you probably know of Stapleton. But do you really know
Stapleton? For an inside look at Stapleton life, a resident shares her "Top 10 Reasons to Live in
Stapleton."
Location, location, location: The old adage is true. Location matters. Just a 10 minute drive to
downtown Denver, Stapleton has easy access to I-70 and its connections to I-25 and I-225. There is
also an entrance to I-270 for travel to Boulder.
Grade A: Stapleton is home to some of the best schools in Denver and across the state. Residents
often comment that the public schools in Stapleton are on par with private schools – so Stapleton life
means a great education for your children without the high price tag.
The Great Outdoors: Open space and parks are at the heart of Stapleton life. Stapleton's largest
park, Central Park, is also the third largest park in Denver. But that's not all. There are 49 other
parks throughout Stapleton to choose from. There's even a park just for Fido.
Put on Your Walkin' Shoes: Walking is a big part of Stapleton life. Most of Stapleton's amenities
can be reached on foot or by bike. You can also walk to Stapleton's "A Line" station. Hop aboard and
you can head west to Union Station or east to Denver International Airport (DIA).
Fun for All: The Stapleton life includes great free community activities. Grab your blanket and picnic
and head to an outdoor movie, theater production or concert. Participate in the annual Easter Egg
Hunt or stock up on fresh fruits and veggies at the summer Farmer's...